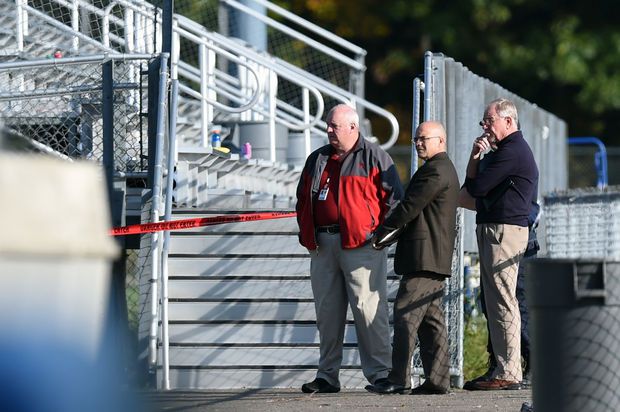 There are certain places where parents feel safe letting their children play without fear of danger.  One of those places is normally at their school.  For the parents of one 13-year-old Anne Arbor, Michigan boy this is not the case anymore.  Their son was a spectator at a middle school football game and was playing catch with some friends when he fell backward into a fence on a ramp leading to the bleachers.  He suffered a serious electric shock injury and sadly the boy died three days later at C.S. Mott Children's Hospital.  Later investigation found that a missing ground line and short circuit from a football field light caused the fence to become electrified. Electrocution is also a common workplace injury for those who work with electricity.
As Virginia (VA) personal injury lawyers we have represented victims of electrical shock injury and their families.  Sometimes people do survive electrocution or electric shock injuries but there are many terrible side effects that may affect the quality of their lives.  It is only just recently that doctors are beginning to realize that the long-term effects of electric shock injuries can be varied, delayed and misunderstood.  This can include long-term cognitive and emotional problems that may occur after an electric shock injury.
Related Electric Shock and Electrocution Content

Watch this video to understand how electric shock affects a victim

Electrical shock victim wins $1.5 Million

Virginia man dies after being electrocuted on the job
Not only do victims of electric shock injury suffer physically and emotionally but often financially as well.  One of our clients suffered major shock injuries to both of his shoulders and he underwent eight hours of orthopedic surgery.  Due to the orthopedic and neurological injuries from the electrical shock, the man could not lift either arm without assistance for weeks, and following months of physical therapy restored motion to bring each arm level with his shoulders.  He suffered continuing anxiety, and PTSD.  Months later he underwent a second surgery on one shoulder as well.  The medical bills totaled $110,000.00, and the Coast Guard officer was earning about $47,000.00 a year and his medical disqualification from the service was a certainty so he would suffer huge lost wages in the future.
CT