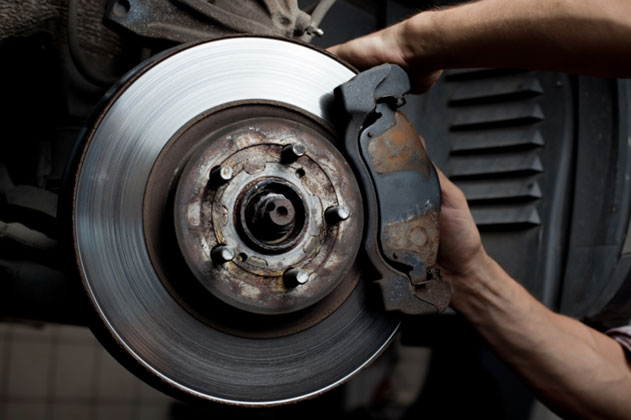 One of the most important parts of any vehicle is the brakes. If the brakes are defective, the risk of being in a vehicle accident spikes considerably. Many drivers are not aware that there is an issue with the brakes until it is too late. According to the National Highway Traffic Safety Administration (NHTSA), brake problems were the cause of more than 10,000 crashes in a two-year period, causing thousands of injuries and deaths.
Are Your Brakes Safe?
If you are injured in a car crash because your brakes were defective or the other driver's brakes were defective, then the manufacturer could be liable for any damages that resulted from the crash. The manufacturer may not be liable if the issue was caused by improperly maintaining the vehicle. A Virginia car accident attorney will be able to determine which party caused the accident you were in and is responsible for any injuries and losses
RELATED CONTENT
Some of the signs that there may be an issue with the braking system in your vehicle include:
Delays: If there is a delay in the brakes or your vehicle isn't stopping as quickly as it used to, that is an indication of a potential issue.
Strange Noises: Grinding, screeching, or any other strange noises when you press on your brakes indicate there may be a problem. Wear and tear will likely be the issue.
Strange Vibrations: If the brake pedal, steering wheel, or any other part of your vehicle vibrates when the brakes are pressed, a part of the braking system may be broken and should be checked by a mechanic.
Warning Light: When the warning light on your dashboard indicates there is a problem with the brakes, you should have them inspected right away.
Defective Brake Recalls
Even if you take excellent care of your vehicle, if the brake issue is caused by a defect in the design or other manufacturing issue, you could be totally unaware unless and until the automaker issues a recall that alerts owners of the issue. Some of the most recent brake recalls are:
Approximately 228,000 2014-16 Mazda 3 and 2014-15 Mazda 6 vehicles were recalled for a faulty hand-operated parking brake in July 2017.
Fiat Chrysler recalled over 565,000 2011-14 Chrysler 300s, Dodge Challenger coupes, Dodge Chargers, Dodge Durangos, and 2012-14 Jeep Grand Cherokee SUVs due to an issue with the antilock brakes.
Contact a Virginia Personal Injury Attorney
If you have been injured by a defective or dangerous product, contact a Virginia defective product attorney to discuss what legal recourse you may have. You may be entitled to financial compensation for any losses you have suffered, such as medical expenses and lost wages, as well as compensation for the pain your injuries have caused.