A horrific pedestrian accident occurred in Landsdowne, Virginia when a five-month-old baby was killed, and his mother seriously injured, when they were both struck by a car in a crosswalk on Riverside Parkway.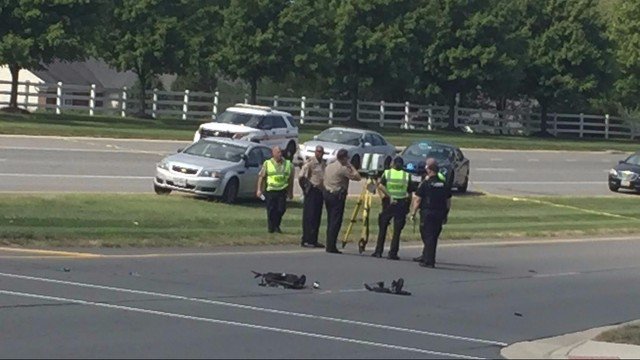 The mother, who was pushing the baby in a stroller, was returning from walking another child to school at Seldens Landing Elementary School, just blocks away from the scene of the fatal crash. As the mother pushed the stroller across the parkway, a 2011 Jeep Cherokee was turning off Coton Manor Drive, across the street from where the victims were walking. As the Jeep's driver turned left, he plowed right into the mother and stroller. The force of the impact threw both victims several feet away. The infant was ejected from the stroller.
According to witnesses to the terrible accident, the mother was too injured to move, and kept screaming, as someone attempted to give the infant CPR. Both were transported to a nearby hospital, and the baby was pronounced dead shortly after arrival.
In the past, residents of the area have voiced their concerns over the dangers of the parkway, with many residents especially citing speeding cars as being a common occurrence. Another concern cited by residents is the poor visibility caused by the road's hills and curbs. They point out that there are several crosswalks which have limited visibility for drivers, yet there are no signs in place an alert to drivers that they are approaching an area where pedestrians may be crossing.
Police continue to investigate the accident and have not announced whether or not the driver of the Jeep will be charged. Regardless of whether or not there are charges filed against the driver, the grieving family of this young victim should consult with a compassionate Virginia wrongful death attorney. Although nothing will ever make up for the tragic loss of their child, they are no doubt facing many financial expenses that those eventually deemed responsible for the fatal accident may be liable for.
Besides the funeral and burial expenses for their baby, the mother, who was seriously injured in the crash, will most likely have long-term medical and rehabilitation costs, as well as possible lost wages for both parents.
Our personal injury firm offers a free wrongful death guide for families who have lost a loved one in an accident. The guide covers topics such as the statute of limitations for filing a wrongful death claim, what types of damages can be pursued, and who can be appointed as personal representative.