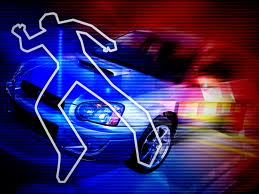 According to Highway Patrol, a Beaufort County man was injured in two different pedestrian accidents when he was struck in separate areas within 5 minutes of each in Beaufort County, North Carolina. Troopers say it happened on Voice of America Rd. near Cherry Run Rd. around 6:15 a.m.
N.C.Troopers reported that a person was driving a pickup truck in the first accident and didn't see the pedestrian who appears to have walked in front of the vehicle and was struck. Then five minutes later another vehicle struck the pedestrian and ran over that persons legs.
Troopers say the pedestrian was 24-year-old Jeremy Brown of Greenville, North Carolina (N.C.). He was taken to Pitt County Memorial Hospital with injuries and is listed in stable condition as of Saturday night.William Alligood lives near where the accident happened and knows one of the drivers. He said, "My first assumption was he hit a deer. The second vehicle stopped to see if he could help him, as he got closer he ran over to the road and stopped. He said he had just run over the man's leg and then I saw the man in the road."
Although I do not know the particular details of these pedestrian accidents, I do know that a little more defensive driving may have dramatically changed the outcome of everyone involved. Defensive driving can be defined as "driving to save lives, time, and money, in spite of the conditions around you and the actions of others." This definition is taken from the National Safety Council's Defensive Driving Course. I highly recommend to get acquainted with its content for your own safety. For as common as automobile accidents are and the likelihood of severe injury or death if you hit a pedestrian, I would encourage you to invest the time to master these safety techniques.
As with all serious injury cases, it is especially crucial to seek out professional legal advice in pedestrian car accident injury cases and we have the experienced injury attorneys to evaluate your claim. Our firm is ready to assist you  in reviewing your specific situation to see if your claim meets our criteria. In North Carolina, as well as every other state, there are laws on how long you have to file a suit also. Don't hesitate, call our toll free number and get confidential legal advice.