A recent Iowa school bus crash raises the issue of "buzzed driving." We have all heard about the dangers of drunk driving, and our Virginia personal injury law firm has represented many victims who were seriously injured in drunk driving accidents. A driver who has a blood alcohol content (BAC) of .08 by weight by volume is presumed to be intoxicated according to Virginia law. This is a rebuttable presumption, however, and does not mean – at least in the Commonwealth of Virginia – that someone is automatically guilty. For a driver who is operating under a commercial driver's license (CDL), that legal limit is 0.04. Introducing evidence of alcohol consumption in personal injury cases is even more involved, and it can be very difficult for plaintiff in a personal injury case to introduce evidence of the defendant's intoxication at levels below 0.15.  But what happens if a driver who causes an accident is found to have a BAC lower than the legal limit?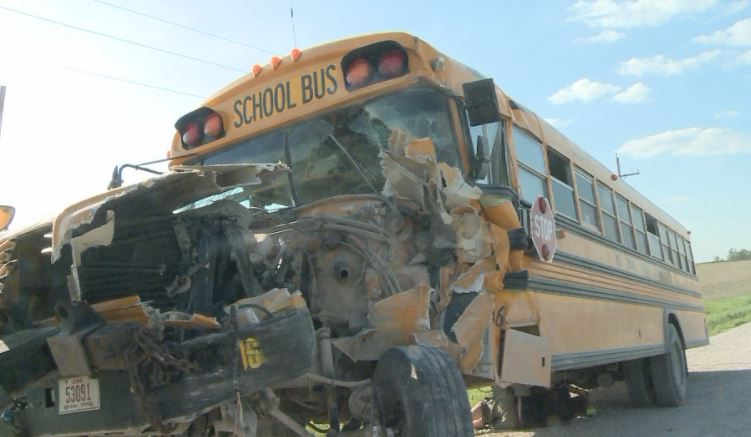 In the Iowa accident, a school bus driver was transporting 19 students when she slammed into the back of a semi-truck. The front of the bus was heavily damaged, but luckily, there were only minor injuries reported by police. The bus driver agreed to a breathalyzer test and registered .034 BAC, just under the legal CDL limit. Since she was under the limit, police could only cite her for following too closely. They were unable to charge her with driving under the influence.
Despite not being "legally drunk," several recent studies have concluded that no amount of alcohol is a safe amount to get behind the wheel of a vehicle. Buzzed drivers – defined as those driving with a BAC of between 0.01 to 0.07 percent – are almost twice as likely to be the at-fault driver in car crash with a sober driver. Yet, because they are under the limit for a presumption of intoxication, buzzed driver rarely face the legal consequences that a drunk driver would face.
These studies have found that there is no clear, safe threshold limit of alcohol that may or may not impair a person's ability to driver. One study even recommended that all state legislatures lower the BAC legal limit to a minimum of 0.05, which is the limit in the majority of European countries.
If you were injured in a car accident caused by a buzzed driver, contact a Virginia Beach car accident lawyer to find out what legal recourse you may have against the at-fault driver. Our injury firm also offers a free car accident injury guide, which covers topics such as what damages can be claimed, how much a claim may be worth, and how passenger injury cases are different.