Every once in a while I see commercials on TV that talk about getting mesothelioma cancer from asbestos, is that even still a problem?
It is still a problem. Asbestos is a tiny invisible killer and even though the Occupational Safety and Health Administration limited asbestos use in construction materials in the 1970s, railroads continued extensively using it, and in many cases, the railroad companies were aware of the health risks and did not inform employees.  Many railroad employees such as engineers and conductors were exposed to asbestos at many different railroads including CSX, Norfolk Southern and Amtrak.  So you have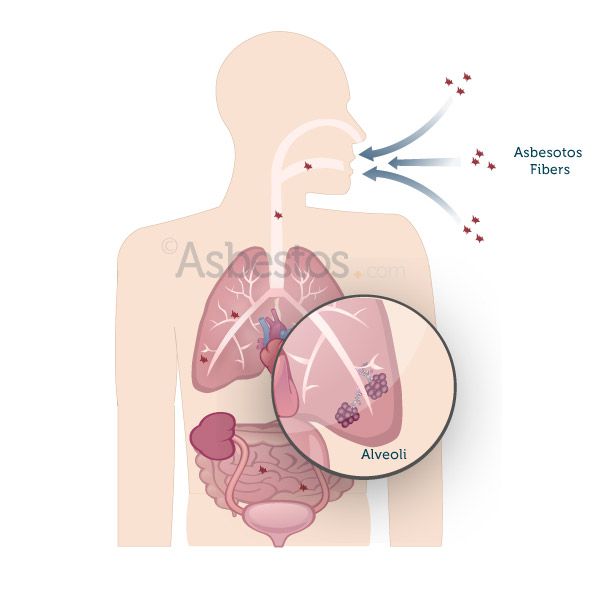 an invisible killer and an employer that knows about it, but doesn't tell its employees. 
So wouldn't people start getting sick and figure out eventually it was the asbestos?
When people do get sick their symptoms usually start fifteen to forty years after their first exposure.  Most people didn't put two and two together all those years later and remember they didn't even know about the asbestos danger in the first place.
Another sad part of this disease is that many railroad workers unknowing brought home the deadly asbestos fibers to their wives and children.  Family members may have breathed in asbestos fibers that workers brought home on their clothes, shoes, or bodies.  How many times have your kids greeted their dad at the door with a great big hug when he got home from work? 
 
So in the past it seems to have been difficult for these railroad workers to get treatment and compensation but surely now with modern science these Mesothelioma cancer victims can get the help they need right?
Not Really.  Railroad companies still don't want to admit that they were at fault and the burden of proof often falls on the dying workers.  To illustrate this point take a look at a mesothelioma asbestos cancer case our law firm, Shapiro, Appleton & Washburnsettled for a client.
Our client was a railroad worker brakeman/switchman who lost his life to lung cancer following a five year battle, after being exposed to asbestos, diesel fumes, and radiation during his 40 year career as a brakeman/switchman with L & N/CSX, mainly in and around Knoxville, TN. The switchman also worked on asbestos-laden locomotives and inhaled diesel exhaust on switching engines for decades.
CSXT offered no more than $250,000 to settle the case, and argued that cigarette smoking was the sole cause of his cancer and that there was no valid evidence of the amount or dose of radioactive contamination, asbestos, or diesel exhaust during his work.
After four long years and 16 witnesses later, including the treating oncologist, a cancer specialist, epidemiologist, nuclear physicist, industrial hygienists and many factual witnesses. The jury deliberated for a full day, before returning their $8.6 million verdict.   As of mid-2013, the case is still on appeal but hopefully justice will be done for the widow of this railroad worker.
CT