"Two Metro workers were struck and killed by a maintenance vehicle along a track Tuesday, the latest in a string of fatalities since last year in the Washington area's commuter rail system."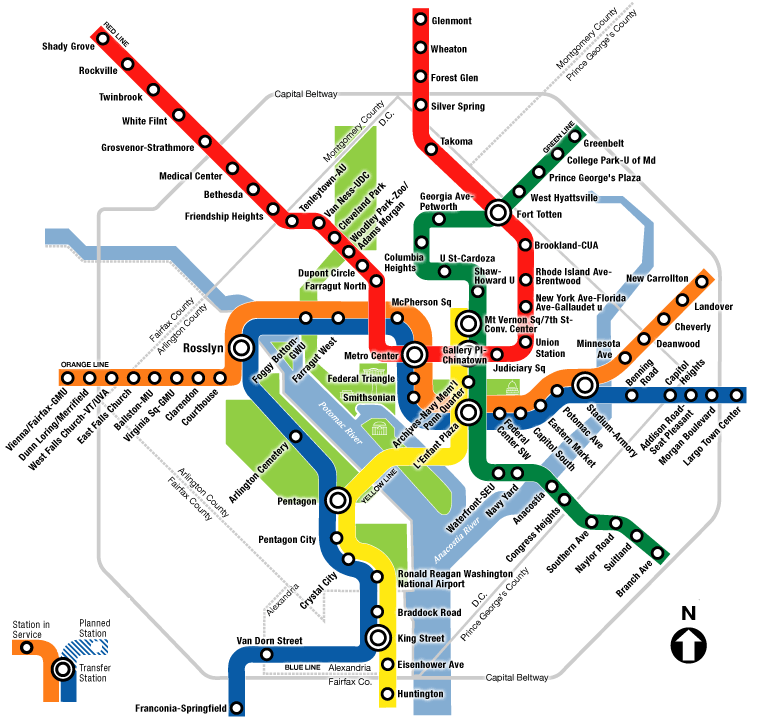 So begins an Associated Press report on a Jan. 26, 2010, accident in which two automatic train technicians died after being hit by a truck while repairing tracks outside the Rockville Metro station in Maryland. The Washington Metropolitan Area Transit Authority did not immediately release the victims' names.
The "string of fatalities" the AP report references beganin last June when an automatic braking system failed and a Metro train crashed into another train stopped on the tracks ahead of it. That collision near the Fort Totten station in the eastern D.C. suburbs claimed 9 people's lives and injured 76 crew members and passengers. In August, a track worker was run over and killed by a gravel spreader while doing upgrades on the line between Metro's Dunn Loring and Vienna stations.
WMATA workers have also experienced several nonfatal accidents in the last few months. A particularly dramatic incident occurred at the end of November, when three workers got injured in a train collision near the West Falls Church station in Virginia.
I will repeat two questions that I've asked previously in blog posts, "What's wrong with DC Metro? How many accidents need to occur before DC Metro officials actually enact legitimate changes to the system?"
The commuter rail system overseen by WMATA has drawn criticism for its safety lapses since at least 2001, when the U.S. Government Accountability Office issued a report that opens with the statement, that WMATA's "public transit system has experienced problems with the safety and reliability of its transit services, including equipment breakdowns, delays in scheduled service, unprecedented crowding on trains, and some accidents and tunnel fires."
With Metro expanding its rail network to Dulles Airport within the next five decade, much of the transit agency's infrastructure and rolling stock approaching 35 years in age, and a rash of fatal accidents, WMATA has to prioritize safety. The agency pledged to do that following the August accident, but, obviously, much work remains to be done.
EJL