A judge has ordered that the driver of a van involved in a car crash that killed six people in Caroline County will continue to be held without bond. The 50-year-old man, who is from Chicago, has been charged with six counts of involuntary manslaughter and reckless driving. He has been appointed a defense attorney and will be held in custody until at least his preliminary hearing in August.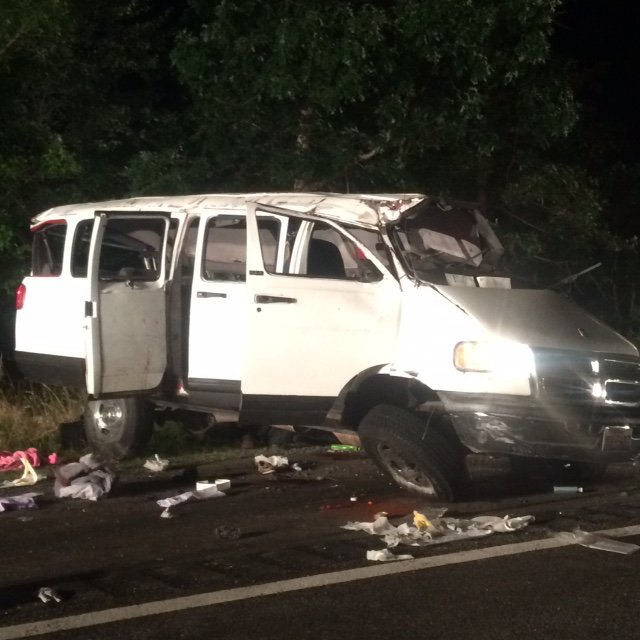 The tragic accident occurred on Interstate 95, northbound at the 112.4-mile marker, at approximately 12:30 a.m. on June 18th. The driver and 15 passengers were traveling in a 1998 Dodge van. According to police reports, the driver ran the van off the side of the road to the left and then drove the van back onto the road, crossing over two lanes of highway. As he crossed into the lanes, he crashed into a 2016 Toyota Camry, causing the Camry to spin out of control. Witnesses say the van continued driving to the right, then corrected the vehicle to the left, which caused the van to overturn and roll over five to six times.
Six passengers in the van, including a 5-year-old child and his mother, were ejected during the rollovers, and unfortunately died at the accident scene. The driver and nine other passengers were all transported to Mary Washington Hospital and Spotsylvania Regional Hospital with serious injuries. The driver of the Toyota Camry was not injured in the crash.
Virginia State Police continue to investigate the deadly crash. Although they have not released the exact cause of the crash at this time, a police spokesperson said that initial evidence indicates that driver fatigue may have been the cause of the accident.
Although driver fatigue is commonly reported as a cause of serious tractor trailer accidents, it has becoming a more frequent cause of car accidents, as well. In fact, the National Highway Traffic Safety Administration (NHTSA) estimates that there are at least 100,000 car crashes caused by driver fatigue annually. These drowsy driving accidents kill almost 2,000 victims each year, and leave at least another 71,000 victims with serious injuries.
Our condolences go out to the families of all the victims in this tragic car crash. Although no amount of money can ever make up for the loss of a loved ones, these families should contact a skilled Virginia wrongful death attorney to find out what civil action they may be able to take against the driver of the van.
As Virginia wrongful death accident attorneys who have handled numerous cases of wrongful death involving car crashes, we understand the intricacies of bringing a claim against one or more negligent drivers and searching for all available car insurance policies. In accidents like this one, there is an effort to also discover all available uninsured or underinsured motorist policies that could be applicable to the tragic circumstances. Sometimes these types of insurance policies form a safety net that provides additional insurance coverage when there is a lack of adequate insurance to compensate the multiple persons involved in a tragic occurrence such as this one.
A wrongful death claim can help alleviate the financial burdens placed on the family for the medical expenses incurred in trying to save their loved one, as well as funeral and burial expenses. There are also other damages that families may be able to claim. More information can be found in our Virginia law firm's free wrongful death guide.