An elderly driver crashed his vehicle into a display window of the Hallmark Store located at the Oakton Shopping Center in Oakton, Virginia. The 87 year-old man told police that he thought his Cadillac CTS wagon was in reverse when he pushed on the gas pedal. Instead, the car went forward and came smashing through the store, knocking down display shelves and leaving cards, stuffed animals and other store items thrown all over the store. By the time the car came to a stop, it was all the way near the back of the store.
Luckily, everyone in the store was able to jump out of the car's way when it came crashing through and no one inside was injured. The driver's wife was a passenger in the car at the time of the accident. Although not seriously injured in the crash, the elderly couple was transported to the hospital and admitted for observation.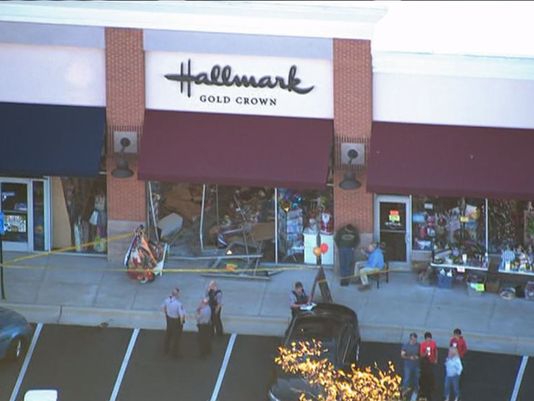 There are approximately 25 million drivers on the road today who are 70 years old or older. By 2030, that number will double to 50 million. According to insurance company statistics, there is a marked increase in the amount of property damage and collision claims for drivers over 65 years old compared to younger drivers. Studies have shown that there are many physical factors of aging, including cognitive, as well as physical and vision, which can affect a senior's reaction to being behind the wheel of a car. Suddenly, everyday driving scenarios, like changing lanes or merging into traffic, can cause an elderly driver to become confused and panic, leading to a car accident.
If you've been injured in a car accident caused by an elderly driver, contact an experienced Virginia personal injury attorney to find out what you may be entitled to for pain and loss.