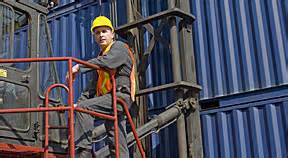 During 2017, some 4,700 construction workers suffered work-related injuries in Virginia. Reports collected by Virginia Occupational Safety and Health indicated that for just that year alone, 27 individuals engaged in construction tasks died and another 2,400-plus needed to miss time from their jobs because of an accident.
LEARN MORE
The federal Occupational Safety and Health Administration keeps even more-detailed records of workers' injuries and deaths. For the first three months of 2019, OSHA logged the following electrocutions on jobsites:
Employee attempts to reset deep fryer and is electrocuted
Employee is killed when hoist cable contacts power line
Employee on roof makes contact with power line and is killed
Construction company owner is Killed when shocked by power line
Employee is shocked, falls from ladder, and is killed
Employee receives electrical shock, falls from ladder and is killed
Employee is working with wiring and is electrocuted
Employee makes contact with power line and is killed
Note how many of these deaths befell construction workers and building maintenance personnel. Such jobs often bring employees in close proximity to exposed wiring, partially installed electrical equipment, transmission lines and high voltage.
It is little wonder, then, why OSHA calls electrocution hazards one of its "fatal four" dangers "that account for a majority of all construction worker deaths each year on the jobsite." Excluding vehicle crashes, the other biggest risks to construction workers' lives are falls, falling objects and "getting caught in or between hazards."
Many rules and regulations, as well as best practices across the industry and site-specific procedures, exist to protect construction workers from deadly and nonfatal electric shocks. Unfortunately, workers remain at risk from lax enforcement, defective equipment and errors made by co-workers. Two major problems are failing to mark out adequate clear zones near transmission lines and neglecting to unplug and tagout electronic devices.
Workers' compensation benefits are available to most victims of electric shocks on worksites. Families of construction workers who die from electrocution can apply to the Virginia workers' comp program for death benefits.
Another legal option to hold negligent parties accountable may also be available. Virginia law allows people who get hurt at work is to file what are called third-party claims against companies that do not employ them. For instance, a construction worker who suffers a debilitating shock from wires that an independent contractor installed incorrectly could file a claim against the electrical contractor. Similarly, the maker of a transformer could potentially be held liable if the device was improperly designed.
A Virginia personal injury attorney will need to analyze whether the person that was negligent is part of an overall construction project because Virginia worker's compensation law prevents a third-party claim against a contractor by a worker who is also  working on an ongoing construction project. In any case, a skilled attorney can offer advice on whether a third-party negligence claim is available to you.
Clearly, third-party lawsuits can become very complicated, and defendants will almost always argue that the injured or deceased victim caused harm to themselves intentionally or by ignoring safety warnings. Partnering with an experienced Virginia personal injury attorney will help electric shock victims keep responsibility directed where it belongs.
EJL