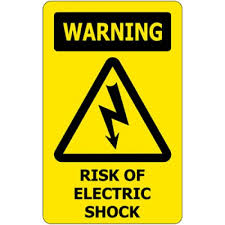 In Lake Waccamaw, North Carolina (NC), what started out as a beautiful day at the lake quickly turned to tragedy.  A grandfather, his grandson and some neighborhood children were playing in the water under the shade of a floating dock.  However when the grandfather raised the boat lift to allow for more room, he inadvertently exposed a live line to the hands of a child.  That's when a child standing in the water and not touching anything said he felt a tingle. Perplexed, the grandfather cautiously walked up to the metal rails and touched them. Feeling an electrical shock go up his arm, he told everyone to get out of the water.  As everyone scrambled out of the water the man looked down into the water and saw a child floating face down.  Despite CPR the child died.
After the tragic accident, the family of the deceased boy, as well as the grandfather (homeowner), wanted answers. How did this happen?  The dock was originally built without electricity.  The homeowner had hired a local contractor to complete the work and it turns out that contractor never obtained an electrical permit.  If a permit would have been obtained the inspection would have uncovered the faulty wiring and prevented the fatal electrical shock accident. 
As Virginia and North Carolina electrical injury lawyers we know that boat and deck equipment and appliances can leak voltage into fresh water and cause shock injuries and electrocutions.  Electric shock drowning does not occur in salt water because salt water is a better conductor of electricity than the human body. Fresh water, however, doesn't conduct electricity, but people do.  Electric shock drowning is a danger that many parents don't even know exists. 
CT