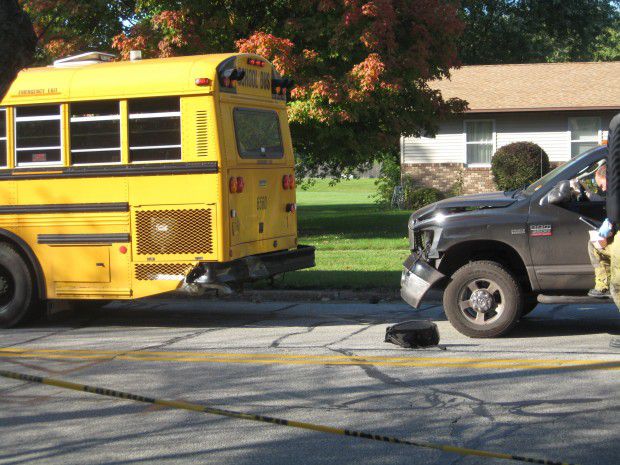 Usually motorist expect warnings about driving slow around school buses and through school zones at the beginning of the school year.  Yet, even at the end of the school year school bus accidents can happen and recently with only days before school is over a school bus accident occurred at Shore Drive and Red Tide Road.  It was at this Virginia Beach, VA intersection that a school bus was rear-ended by a pick-up truck.  The bus that was involved in the accident was headed to Cox High School.
As Virginia Beach car accident injury attorneys we know that it doesn't matter if it's the first day of school or the last, your children's lives are precious.  Although in this case the school bus driver was not at fault in any way our personal injury firm has handled cases in which the school bus driver was at fault.
One such case involved a settlement of $50,000 for a Virginia Beach, VA high school athlete. Our client was a high school junior who was a starting pitcher on the varsity baseball team when his car was struck by a city school bus.  The school bus driver failed to yield the right-of-way at a four way residential intersection, and may have also been exceeding the speed limit.  The collision totaled the vehicle being operated by our client, the high school pitcher, but no passengers were on the bus at that time.  Our client was seen at the local Emergency Room that day and was unable to pitch for months because of multiple injuries.According to Virginia DMV statistics, there have been 47 school bus crashes since the beginning of the school year. If your child has been injured in a school bus crash caused by a negligent or distracted driver, contact an experienced Virginia personal injury attorney to find out what legal recourse you may have for your family's pain and loss.
CT