During 2018, the Virginia Department of Motor Vehicles recorded the following statistics.
Crashes by Driver Error in Virginia During 2018
Vehicle Type

Number

Cause

Passenger (e.g., car, SUV, pickup)

17.809

Failure to Yield

6,428

Ran Traffic Control (e.g., stop sign, yield sign, red light)

3,024

Improper Turn

Commercial Motor Vehicles (e.g., delivery trucks)

161

Failure to Yield

71

Ran Traffic Control

118

Improper Turn

Large Truck (e.g., 19-wheeler, tractor-trailer)

44

Failure to Yield

16

Ran Traffic Control

81

Improper Turn
Not even emergency vehicles are immune from negligent or reckless drivers who fail to yield right of way. A wreck that recently popped up in my news feed involved the driver of a car crashing into an ambulance at an intersection in Henrico County, Va. One person aboard the ambulance suffered injuries that required hospital treatment.
LEARN MORE
Several state statutes specify when drivers must yield right of way to other drivers, pedestrians and bike riders. Here, for instance, is section 46.2-829 of the Code of Virginia, which goes by the somewhat clunk title "Approach of law-enforcement or fire-fighting vehicles, rescue vehicles, or ambulances; violation as failure to yield right-of-way":
Upon the approach of any emergency vehicle as defined in § 46.2-920 giving audible signal by siren, exhaust whistle, or air horn designed to give automatically intermittent signals, and displaying a flashing, blinking, or alternating emergency light or lights as provided in §§ 46.2-1022 through 46.2-1024, the driver of every other vehicle shall, as quickly as traffic and other highway conditions permit, drive to the nearest edge of the roadway, clear of any intersection of highways, and stop and remain there, unless otherwise directed by a law-enforcement officer, until the emergency vehicle has passed. This provision shall not relieve the driver of any such vehicle to which the right-of-way is to be yielded of the duty to drive with due regard for the safety of all persons using the highway, nor shall it protect the driver of any such vehicle from the consequences of an arbitrary exercise of such right-of-way
Violation of this section shall constitute failure to yield the right-of-way; however, any violation of this section that involves overtaking or passing a moving emergency vehicle giving an audible signal and displaying activated warning lights as provided for in this section shall constitute reckless driving.
When drivers fail to yield, collisions follow. Motorcycle riders are particularly at risk from drivers attempting to make left-hand turns, In fact, Maryland distributes a safe driving pamphlet that states, "The most common type of crash involving a car and a motorcycle is at an intersection when the automobile driver is making a left turn in front of a motorcycle."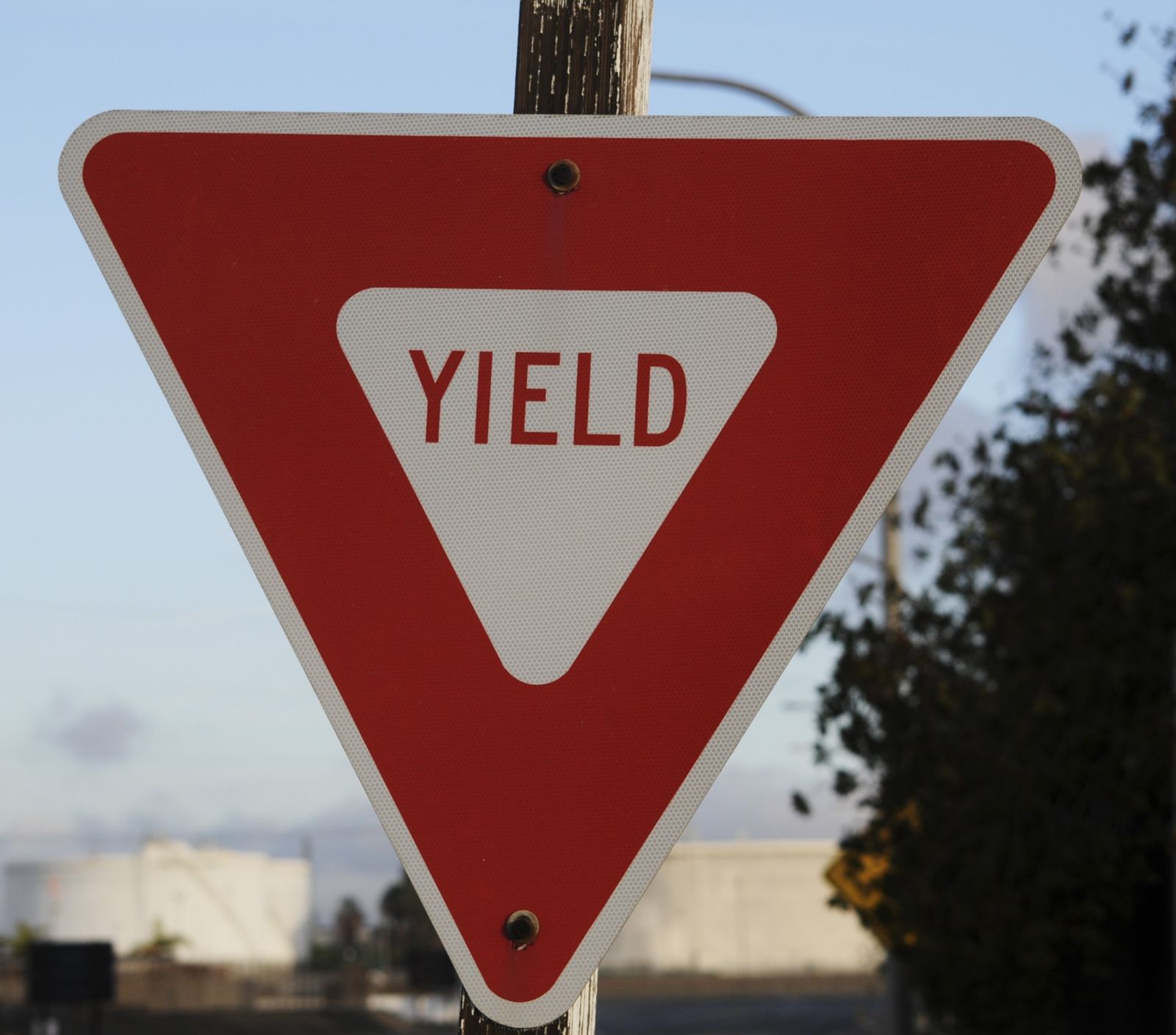 Failure to yield crashes do not need to happen. All a driver must do is obey traffic signals and signs, watch for bicycles and people in crosswalks, scan intersections thoroughly before entering them, and err on the side of caution when calculating whether they have sufficient time and space to complete a turn. Exercising a little patience goes a long way toward saving lives and preventing injuries.
EJL