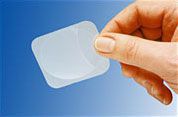 Our VA personal injury lawyers have accepted several fentanyl pain patch cases involving overdose or death under highly unusual circumstances–such as a sudden wrongful death where the fentanyl drug be linked to overdose or death. We are representing two families seeking answers.  In both cases, the spouse died of sudden overdose while wearing the prescribed fentanyl pain patches.  We believe that the autopsies will confirm fentanyl overdoses, based on the medical examiner findings.
A number of fatal fentanyl overdoses have been directly tied to the drug over the past several years. In particular, several drug manufacturers of time-release fentanyl patches have already seen sued over allegations of defective product claims as well as other claims. One of several claims is that a malfunction of the patches caused an overdose of fentanyl to leak and to be absorbed by patients, resulting in life-threatening side effects and even death.  However, other allegations are that the patches are being prescribed in situations not involving chronic pain, and that safer pain medications exist than fentanyl patches, which are now associated with many overdoses and deaths.
Manufacturers of fentanyl transdermal pain patches have voluntarily recalled numerous lots of their patches and the FDA has issued Public Health Advisories related to the fentanyl patch dangers. Manufacturers affected include Janssen Pharmaceutica Products, L.P.; Alza Corporation; Actavis South Atlantic, LLC; Sandoz; Cephalon, Inc. and Mylan.