Firm attorney Rick Shapiro attained a jury verdict of $8.6 million in a FELA wrongful death case against CSXT railroad, a VA corporation. Rick's client was a railroad worker brakeman/switchman who lost his life to lung cancer following a five year battle, after being exposed to asbestos, diesel fumes, and radiation during his 40 year career as a brakeman/switchman with L & N/CSX, mainly in and around Knoxville, TN. Rick's client handled cargo and scrap metal from the DOE Oak Ridge nuclear facilities and regularly switched cars in/out of a toxic radioactive dump that later was declared a Superfund site and required 15 years of cleanup. The switchman also worked on asbestos-laden locomotives and inhaled diesel exhaust on switching engines for decades.
The Knoxville jury trial (Winston Payne Estate v. CSXT) lasted over two weeks and the jury of 12 deliberated for a full day, before returning their 8.6 million dollar verdict, exactly what Rick asked for in his closing statement. CSXT offered no more than $250,000 to settle the case, and argued that cigarette smoking was the sole cause of his cancer and that there was no valid evidence of the amount or dose of radioactive contamination, asbestos, or diesel exhaust during his work. 
Rick offered 16 witnesses including the treating oncologist, a cancer specialist, epidemiologist, nuclear physicist, industrial hygienists and many factual witnesses. The railroad called numerous opposing industrial hygienists and doctors.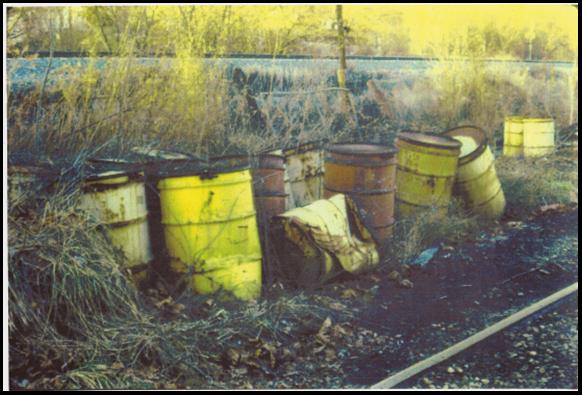 Rick issued Freedom of Information Act requests to the DOE-Oak Ridge, and to the TN Radiological Health regulators. Rick also issued subpoenas to uncover the extent of radioactive contamination Mr. Payne was likely exposed while working which include enriched uranium, ""yellowcake" and even plutonium surface contamination at a notorious scrapyard where rail workers switched cars for decades with no radiation protections. 
Anne Payne, his widow stated:  "I had so much faith in Mr. Shapiro and Mr. Gilreath and knew that the jury would do the right thing and hold the railroad liable for not providing my husband a safe workplace and no protective gear while he worked around these carcinogens."  The post-verdict motions by the railroad attorneys are still pending as of this posting, as CSX is arguing that the verdict must be reduced by 5.4 million dollars, to 3.2 million dollars since the worker was held to be 62% contributorily negligent.  Under the railroad injury/disease law, the FELA, violation of railroad safety statutes or regulations bar reducing a verdict for contributory fault of a worker.  We are fighting to have the court enter the full 8.6 million verdict.
Rick worked on the case for over four years to get justice for his client, and now his surviving widow, and the verdict illustrates Rick's commitment to achieving results, even in complicated occupational disease cases that other attorneys would not accept at the outset.