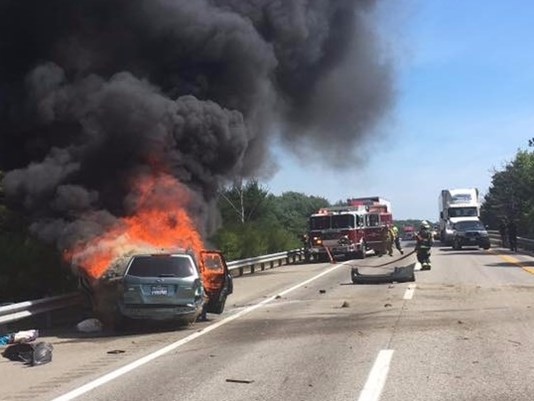 When a police vehicle flashes its lights to pull you over, obey the law and pull to the side of the road. Attempting to evade the police is never a good idea, as evidenced by the tragic accident that occurred in Fairfax City, Virginia (VA).  A Virginia State Police trooper began chasing a Honda Accord that was driving erratically at a high rate of speed heading west on Route 236 in Fairfax City. As the driver of the Honda approached the intersection of Route 29 and Route 50, the driver ran a red light and slammed into a Toyota Camry.
If that wasn't bad enough, the driver of the Honda decided to try and run from the accident. Fortunately, he was quickly captured by a state trooper.  The result of the Honda driver's actions is an accident scene filled with death and pain. It turns out that there was a male passenger in the Honda. The passenger was pronounced dead at the scene. The driver of the Camry had to be taken to the hospital due to injuries.
In this situation, the driver of the Honda was underage (15 years old) and should not have been behind the wheel of a car in the first place. He has been charged with a myriad of offenses including involuntary manslaughter, a felony count of attempting to elude police, a felony count of hit-and-run, and driving without a driver's license.​