At least four people are being treated for serious injuries after a commercial passenger bus flipped over on Interstate 95 in Stafford County, Virginia (VA).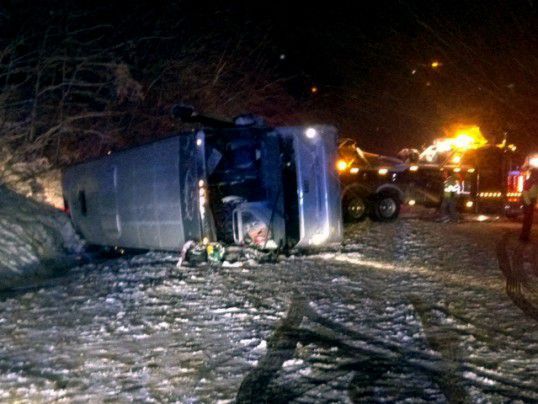 Virginia police stated that the accident happened in the southbound lanes between Fredericksburg and Stafford County, Va. The southbound lanes were shut down after the crash was reopened.
A spokeswoman for the Virginia State Police stated that the commercial bus driver was charged with reckless driving. Speed was a factor in the accident, according to the spokeswoman.
The bus belongs to Princess Tours, Inc., and was traveling from New York to Doraville, GA.
54 passengers were in the bus when it turned onto its side. All passengers were taken to local hospitals. Four passengers suffered serious injuries.
We hope all of the injured in this unfortunate accident recover quickly from their injuries. This incident shows that it is very important not to speed or drive recklessly on the roadways. As this awful incident illustrates, serious accidents can result from such careless behavior.