The majority of drivers are aware of how dangerous smartphones can be when they are behind the wheel. Distracted driving accidents are quickly becoming one of the leading causes of car crashes in this country today. The majority of states – including Virginia – have some sort of cell phone laws. Some states have laws that outright ban any type of handheld cell phone for drivers of any age.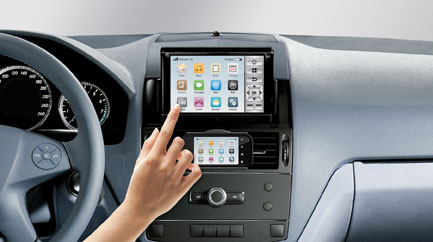 But are these laws enough to stop distracted driving accidents? Not according to some studies that have been conducted which reveal that it's not just cell phones which are causing these crashes.
High-Tech Autos Causing Distracted Driving Crashes
As technology has become more sophisticated, so have our vehicles. Many new vehicles are being equipped with high-tech infotainment systems. These systems allow drivers to access their phone, navigation, and audio systems all in one place. However, just like picking up a cell phone and looking at it while driving, the time a driver takes his or her eyes away from the road to adjust their infotainment system is just as deadly.
LEARN MORE
In one recent study, conducted by the AAA Foundation for Traffic Safety, researchers monitored 120 drivers as they traveled along a two-mile stretch of road. Drivers were between the ages of 21 through 36. There were 30 different models of vehicles used for the study and speed limits each driver traveled at was 25 miles per hour. While they were driving, each driver engaged with the infotainment system in the vehicle.
For the study, the research team was looking to answer these key questions:
Which task is the most demanding to complete while driving: dialing a number and calling someone on a cell phone, sending a text message, programming navigation, or tuning the radio?
What is the cognitive levels required for completing the above tasks when using different technologies (buttons, rotary dial, writing pad), touch screens, and voice commands?
The results showed that entering a destination into the navigation system of the vehicle took the most attention of the driver. Next was texting. Both making a call and using the radio were the least demanding on a driver's cognitive level, but they require the most time for taking their eyes off the road.
Contact a Virginia Personal Injury Attorney
The researchers concluded that all of these activities diverted driver's attention away from the road for 40 seconds or more. Studies have shown that taking your eyes off the road for even two to three seconds can have disastrous consequences. Close your eyes for 40 seconds and see how long that is. Imagine driving for that amount of time with your eyes closed? That is exactly what it is like for a driver engaging in distracted driving behaviors.
If you have been injured in a crash caused by a distracted driver, contact a Virginia car accident attorney to discuss what legal options you may have and how we can help.