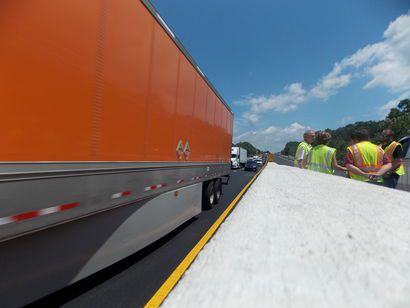 The author of a book titled "Africa's Quiet Revolution Observed from Nigeria" was struck and killed by a tractor trailer in Martinsburg, West Virginia (WV).  The 64 year-old man was walking on the side of I-81 near a food market when he was killed.  The truck driver has been charged with failure to render aid and failure to report a motor vehicle accident.
It would be a terrible loss for any family to lose a loved one so swiftly. But, what makes this accident even more brutal is that upon striking the pedestrian the truck was disabled and came to a stop. The truck driver knew he had hit someone but didn't even bother to look for his victim. It wasn't until a tow truck driver who came to tow the big rig saw blood on the truck and began asking questions. This particular driver was a FedEx carrier from North Carolina, when questioned, he told police in Washington County that he thought he had struck an animal in the area.  
Big rigs are the lifeblood of our country carrying goods from North to South and East to West.  Most truck drivers are good hard working Americans who are careful and never have an accident.  It's those truck drivers who are not careful, and who drive distracted or drowsy that are a menace to pedestrian and drivers alike.
When a truck accident injury does occur an experienced Virginia truck accident injury attorney is needed.  Log books need to be checked to see if the driver was past his driving limit which could have contributed to a "drowsy driver." The entire scene of the accident needs to be carefully and thoroughly photographed as well.  We have settled many cases for pedestrian and truck accident victims.  The most recent was settled in mediation two days before trial for a total of $545,000.00.
CT