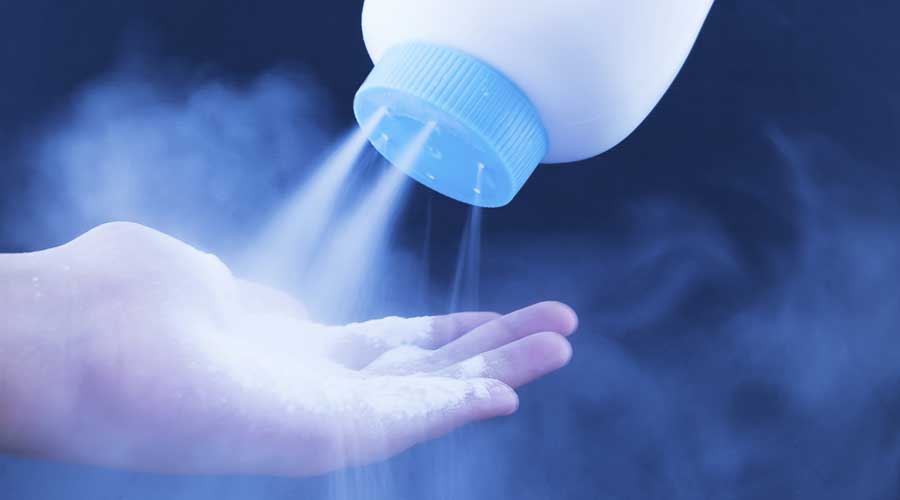 Does the use of talcum powder cause ovarian cancer? That is the $65,000 question. Or maybe it should be called the $100 million question. Two juries this year have said awarded a combined total of $127 million ($55 million and $72 million respectively in two separate talc powder ovarian cancer trials) to ovarian cancer victims who linked their cancer to the use of Johnson & Johnson talcum powder. 
Over 1,200 plaintiffs have filed suit in state and federal courts against Johnson & Johnson charging the large corporation that it ignored studies linking its talc powder to ovarian cancer. With the two massive jury verdicts on the books this year, there is speculation that Johnson & Johnson will work to settle more claims rather than taking them to trial, according to St. Louis Today.
How Talcum Powder May Cause Ovarian Cancer
Studies appear to indicate that inflammation increases the risk of ovarian cancer and talcum powder causes swelling when applied to the genital area. Also, talcum powder particles can migrate to a woman's ovaries and fallopian tubes, which may additional inflammation.
LEARN MORE
There have been numerous medical studies (over 20, in fact) that link the use of talcum powder to women eventually developing ovarian cancer. In fact, some studies show that women who have used talcum powder were 33 percent more likely to develop ovarian cancer than women who did not use this powder.
Johnson & Johnson May Have Known About The Ovarian Cancer Risk for Decades
The first study indicating that there way a possible link between talc powder and ovarian cancer was published in 1971. Yes, you read that correctly – 1971 (over three decades ago). In this study, researchers discovered that ovarian tumors had deeply embedded talc particles in them. In 1982, researchers discovered that women using talc powder during ovulation were at a 92 percent increased risk of developing ovarian cancer. 
Did Johnson & Johnson do anything to inform consumers? No. Did they mention this risk on talc powder bottles? No. The ramifications? Thousands of women now developing ovarian cancer and facing the battle of their lives.
Same Story, Different Names
Our Virginia personal injury and wrongful death law firm has seen this unfortunate movie before.  Talc is a mined fibrous material, very similar to mined asbestos material, and both substance are similar when viewed microscopically.  The tiny fiber can easily be ingested or inhaled. Our team of attorneys have spent years representing railroad workers who developed horrible diseases like mesothelioma after breathing in toxic asbestos fibers while working for the big railroads. The railroads learned about the link between asbestos exposure and cancer in the 1950s, yet did nothing to improve worker safety. The similarities with talcum powder and ovarian cancer caused by talc are striking. Johnson & Johnson appears to have known about this ovarian cancer risk and took little-to-no action to alert consumers. It is disgraceful. 
Time to Take Action – Contact Our Talcum Powder Cancer Law Firm Today
Now is the time to speak to an experienced talc powder cancer lawyer. You do not get an infinite amount of time to file a lawsuit against the talc powder manufacturer. You should seek out legal representation sooner rather than later. Contact our personal injury law firm's office by phone or by filling out the quick contact form on this page. An attorney will respond within hours.