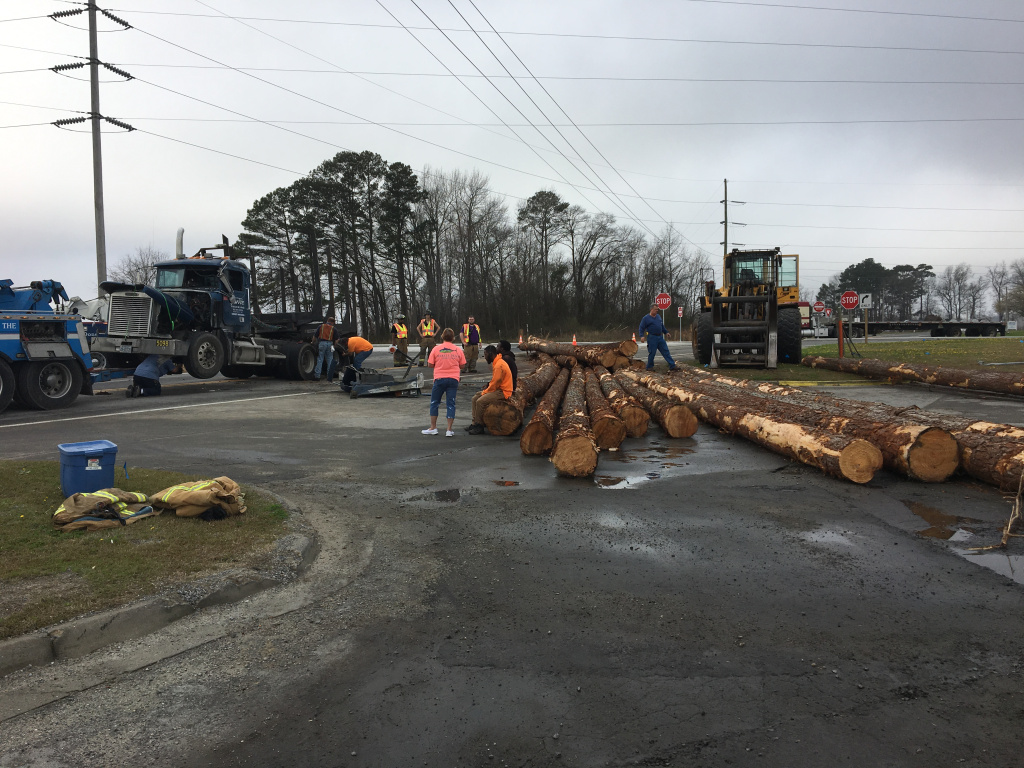 North Carolina Highway Patrol shut down a portion of Hanrahan Road in Grifton Wednesday morning because of a log truck accident. According to police, the driver was turning east from NC 11 when his truck overturned. Police report no injuries in the accident but did cite the driver for speeding.
Thankfully, there were no other vehicles around the truck when it overturned or else the accident could have turned out quite differently. Overloaded trucks and falling cargo are extremely dangerous to commuters who share the road with these massive vehicles. Falling cargo can cause other vehicles to lose control and crash, often into other vehicles, increasing the number of injuries.
Other types of overloaded and falling cargo accidents that North Carolina truck accident attorneys are familiar include accidents where the cargo falls on top of the vehicle or smashes through the windshield, causing serious injury or death to those inside the vehicle.
And there have been far too many tragic deaths from overloaded tractor-trailers flipping over and landing on top of another vehicle, crushing anyone who is inside. The risk of a truck flipping over when they are carrying too much weight is high, and those chances spike even higher when the truck driver speeds.
Federal Trucking Laws
The Federal Motor Carrier Safety Administration is the agency which regulates the U.S. trucking industry. The agency has stringent rules in place when it comes to the securing and transportation of cargo, including how cargo should be secured in order to keep it from falling or shifting. According to agency instructions, all cargo should be secured using tie downs and wedges, as well as utilizing inflatable bags or other types of materials to fill any space between the cargo pieces and truck walls in order to stop the cargo from moving as it is being transported.  
RELATED CONTENT
Failure to follow these regulations can result in disaster because when cargo shifts inside the truck, it often throws the vehicle off balance. Rollover accidents and jackknife accidents (when the cab of the truck comes into contact with the trailer so that the entire vehicle looks like a pocketknife).
If you or a loved one has been injured in a truck accident caused by an overloaded truck or by falling cargo, contact a seasoned North Carolina truck accident attorney. Truck accidents can be more complex than other types of motor vehicle accidents because there may be multiple parties who are liable for a victim's injuries. In these types of accidents, not only could the trucking company and driver be liable, but the freight company who loaded the truck could also be responsible for damages.
Our Carolinas personal injury law firm has successfully represented many clients who were injured in truck accidents and will use all available resources to aggressively advocate for you and your family in obtaining the financial compensation you deserve