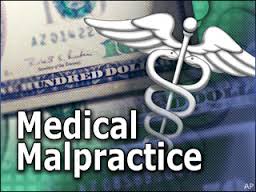 When undergoing surgery all the members of your health care team from the doctors and nurses to the pharmacists play an important role in the checks and balances of patient safety.  It seems there were several opportunities for at least one of the medical staff to step forward in a recent pain pump surgery that went wrong and resulted in the death of the patient. In the pain pump incident at Tufts Medical Center, Dr. Hwang asked a nurse for a surgical dye called Omnipaque to test the location of tubing that had been threaded into the patient's spine. But the nurse was given MD-76, an intravenous dye, by the pharmacist, who told her the OR pharmacy didn't carry Omnipaque. "This is what we have," the nurse told Dr. Hwang as she handed him the MD-76, which comes with a warning label — "not for intrathecal use."
After the patient awoke from surgery with severe pain and seizures after what should have been a fairly routine implantable pain pump procedure, the neurosurgeon realized the mistake.   He then admitted to her two sons that he'd made a tragic mistake and apologized.  Tufts medical Center as well as six other Massachusetts hospitals have started a pilot program to offer patients harmed by medical errors a prompt apology and early financial settlements. The thought behind such a program is that it could increase patient safety and curb costly lawsuits.
In the state of Massachusetts however there is a law that requires a 6-month cooling-off period after a victim is injured by a doctor's negligence or error, before patients can file a medical malpractice claim. The idea is to promote settlement talks in the interim but it does not take into account the loss of income as well as medical expenses that the family or a victim may have to cover during that time. 
As Virginia (VA) medical malpractice lawyers we are familiar with medical malpractice laws that benefit the insurance companies and not the patients.  In Virginia there is currently a medical malpractice cap.  The medical malpractice cap in Virginia (VA) is a law put in through the Virginia legislature which gives special treatment to healthcare providers like doctors and hospitals when they are sued for medical malpractice. The healthcare industry and insurance companies have very strong lobbyists in Richmond, Virginia (VA), the state capitol. They had a law passed that says that no matter what harm is caused to a patient by a medical error, the patient or her family can only receive 2.15 million dollars maximum. This law gives doctors and their insurers an advantage over consumers and patients that no other industry enjoys in Virginia.
CT