An appeals court in Michigan has upheld a decision in a lawsuit that was filed over a fatal wreck that involved in truck and train in Tuscola County, MI.
A man stopped his truck at a railroad crossing in Mayville five years ago. His truck was hit by a train when his truck inched forward as he leaned towards the passenger side.
The estate of the deceased driver sued RailAmerica and Huron and Eastern Railway. They claimed that overgrown vegetation blocked is view of the approaching train. Each side has offered evidence on this point that is contradictory, but the appeals court agreed that a jury needs to sort that out and render a decision.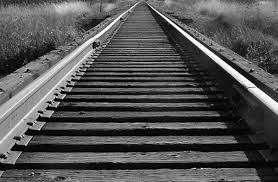 The court added that the railroad did not have a duty to have a flagman on the site.
In our experience as train accident personal injury lawyers, we have seen our share of train-car/pedestrian accidents. While it is not clear who exactly is legally at fault in this case yet, most of these incidents can be avoided by practicing a few simple safety tips. When stopping at the tracks of an approaching train, your car should be several feet back to avoid a tragedy.  And of course, you never should stop your car or truck on the tracks.
We regret the loss of life in this tragic case, and hope it is a reminder to all drivers to be extra careful at railroad crossings.