The Virginia secretaries of Transportation, Public Safety and Homeland Security are going to be the co-chairs of the new Railroad Safety and Security Task Force, which was established after the recent oil train derailment in Lynchburg. That accident caused several cars with crude oil to fall into the James River.
Virginia Governor Terry McAuliffe said last week that the leadership on the panel would include representation from the Virginia Department of Rail and Public Transportation, the Department of Environmental Quality, the Virginia Department of Emergency Management, the Virginia Department of Fire Programs, the State Corporation Commission, the Virginia Department of Transportation and the Virginia State Police.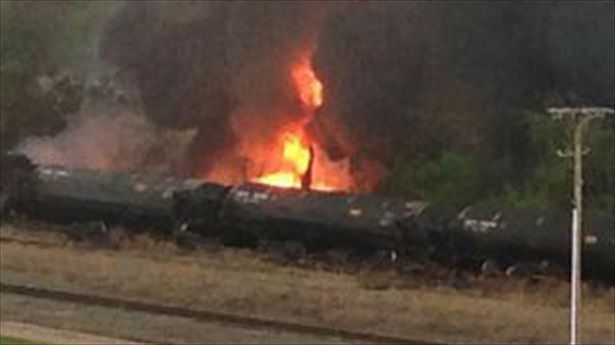 The task force will have its first meeting on June 4. It will ask for input from members of the public, and it will present recommended actions to prevent accidents in the future, and to make sure that Virginia is ready if another accident happens.
The oil car derailment on April 30 raised new concerns about threats to public water supplies around Richmond, as well as concerns about the ecosystem of the James River. The CSX train had 105 cars of crude oil, which was being transported from North Dakota shale fields to Yorktown.
McAuliffe noted in a statement that the new task force is a vital step in making sure that Virginia is doing all it can to keep the railroads and communities of Virginia safe.