Rush hour on the metro.  Men, women and children all on their way home from work, day care and school.  On a recent Friday evening rush hour the familiar whirring sound of the train speeding down the tracks turned into a screeching, glass breaking, metal twisting scream when two commuter trains serving New York City (NY) crashed and derailed in Connecticut.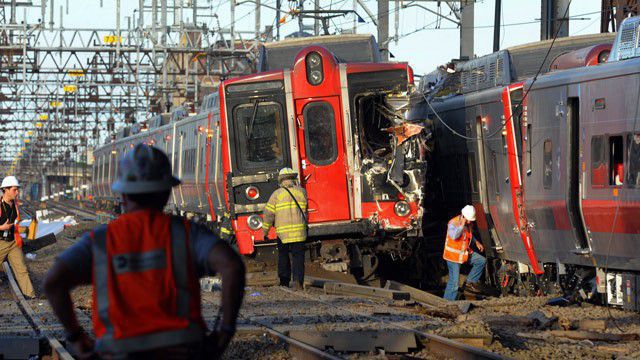 The collision threw passengers into the air, smashing them against walls, poles and each other.  About 700 people were on board the Amtrak Metro-North trains when one heading east from New York City's Grand Central Station to New Haven derailed.  The train was hit by a train heading west from New Haven to Grand Central on an adjacent track.
Out of the 700 people who were on the trains at the time of the accident 72 were taken to the hospital with injuries from the train crash.  Three of the injured still remained hospitalized in critical condition. 
Amtrak passenger car derailments can cause injuries not just to passengers but to crew members as well.  Our Virginia (VA) mass transit accident attorneys handled an injury case for an Amtrak engineer who was injured in one such accident. To the general public it sounds like an open and shut case but some cases become legal wars that unfortunately do not resolve easily.  The case of the injured engineer was a situation where legal appeals were required, but in the end our client achieved adequate compensation.
According to the National Transportation Safety Board there were 9 fatalities on Amtrak passenger trains.  Mass transit accidents involving train wrecks often include many parties from different states.  In this accident the passengers were coming from New York City but crashed in Connecticut.  This means the cases will need to be filed in the city the crash occurred. 
If you are hurt in a passenger train derailment the most important thing is to find an experienced mass transit lawyer to represent you.  Having a lawyer does make a difference in these cases because you are dealing with large corporations.  Victims often need immediate medical treatment and sometimes long term treatment and physical therapy depending on their injuries.
CT