What happened:
The Governor's Highway Traffic Safety Program, No Need to Speed, in effect from March 25 through the 31st, has 'reminded' quite a few drivers on the road there is no need to speed. The reminders, however, came in the form of a violation citation.
Monday, the kickoff day of the week long campaign, resulted in the citation of 150 speeders using the LIDAR (Laser Imaging Detection and Ranging instrument) at three locations along I-40 in Wake County, in just two hours.
Sampling of other areas in the state proved successful as well. In Wilson, police officers wrote more than a dozen tickets just on Raleigh Road Parkway alone, one afternoon. On another day of the campaign, law enforcement in Durham issued 72 citations in just four hours. Officers made 75 traffic stops, issued 72 speeding tickets, four citations for driving with a revoked license, two citations for no operator's license and four citations for other traffic violations.
Speeding is one of the main causes of crashes and fatalities on North Carolina's road and was a factor in almost four hundred deaths last year.  Motorists are urged to report any incidents of dangerous driving they witness by calling 911. More information can be found on the Governor's Highway Safety Program website.
Program Director Becky Wallace reminds drivers, ""We are all busy and we all have places to be. That extra couple of minutes you might save isn't worth your life or the life of a loved one. Slow down and obey the speed limit."
Member of the Durham County Sheriff's Dept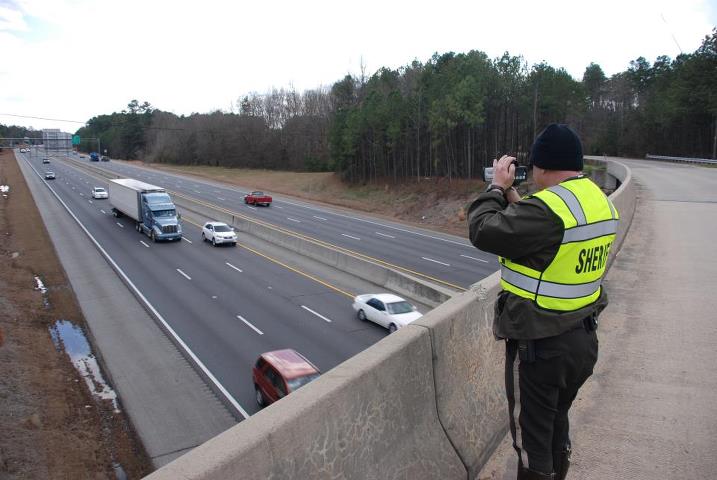 The North Carolina Injury Lawyer Perspective:   
Director Wallace is right. Too many lives have been lost because someone was in a hurry. Our North Carolina wrongful death firm recently reported on one speeding driver that caused a crash that killed six people.
Another crash in Shelby left two teenagers in critical condition when the driver, who was driving was driving 70 mph in a 55 mph zone, lost control, crossed the center line and struck another vehicle.
If you've been injured in an accident caused by the excessive speeding of another driver, you should consult with a North Carolina personal injury attorney to find out what compensation you may be entitled to. Our firm has successfully represented many clients who were injured in motor vehicle accidents.
Helpful Info:
To learn about what types of damages are available through a personal injury claim, take a moment to read this article which discusses the possibility of obtaining damages to compensate for medical bills, lost wages, and pain and suffering.
Have Questions?
FAQs on what to do if you've suffered a serious injury in an accident.