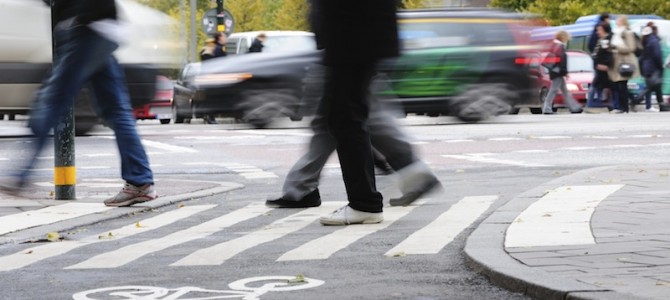 One man is dead after a pedestrian car accident in Durham, North Carolina (NC) early this morning.  Eric Franklin Simpson was crossing U.S. 15-501 from Mount Moriah Road in Durham, North Carolina (NC) on foot when he was struck by Chris Worley's Toyota Camry. Tragically, Eric Franklin Simpson died at the scene of the car accident.
The Durham Police Department has opened an investigation. So far no charges have been filed against Chris Worley as police investigators believe the pedestrian accident was unfortunately a case of the driver not seeing the pedestrian in time.  Early morning traffic can be extremely hazardous to pedestrians. More often then not early morning drivers are in a hurry to get to their destination and they are not driving with their full attention to the road. Pedestrians on the roadway are also in a hurry to get where they are going and often cross intersections when they shouldn't which can lead to an accident.
If you walk to work or school in the mornings remember that early traffic can move very quickly and become congested easily. Pay extra attention to any oncoming vehicles and only cross at intersections with protected lights or when you are sure that no vehicles are coming towards you or turning on to the road. Tragically, the results can be fatal. Pedestrians have little protection against vehicles and damage to you can be serious.