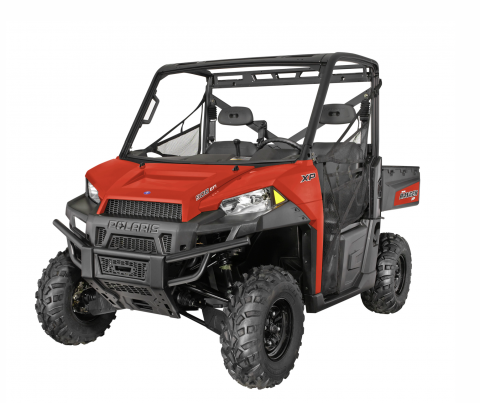 According to the Consumer Product Safety Commission (CPSC), more than $1 trillion is spent each year because of unreasonable risks of death or injury caused by products consumers use. The agency is in charge of protecting the public from these types of risks and can be aggressive in their pursuit. One of the tools the agency has to enforce regulations is by implementing civil penalties against manufacturers who are guilty of wrongdoing. For example, the CPSC recently ordered Polaris Industries to pay $27.25 million for failing to immediately report defects in off-road vehicles the company manufactured. The federal agency determined that the defects could cause an unreasonable risk of death or serious injury to both drivers and passengers.
This penalty imposed on Polaris is for defects in their RZR and Ranger ROV models. Polaris will also implement their compliance program to make sure they will be in compliance with the Consumer Product Safety Act, as well as put in place internal protocols and procedures to make sure issues will be addressed quickly in the future. Polaris has agreed to all these steps, however, their agreement does not indicate they are admitting fault to any of the charges against them by the CPSC.
What Did Polaris Know?
According to the CPSC, Polaris knew the RZR could catch on fire while being driven, putting drivers and passengers at high risk of burns and other injuries. Despite knowing these risks, Polaris never reported this information to the CPSC, which they were required to do under federal law.
By the time the company finally reported the dangers, they had already received reports of 150 incidents of vehicles catching on fire, resulting in one person being killed and 11 seriously injured. Another incident destroyed 10 acres of land.
Issues with the Ranger ROV model included heat shields which become loose and fall off, posing a high risk of fire and burn injuries. Despite changing the design of the shied twice, as well as reporting the fire incidents to the CPSC and issuing a recall, the company continued to receive reports of issues, including more fires. Polaris failed to report the additional problems to the CPSC until they had received another 10 complaints, including five that had resulted in fires.
New Characters, Same Story
Our law firm has seen this type of movie before. Unfortunately, corporate indifference to health and safety appears to be the norm, rather than an anomaly. We handled a tragic product defect case where a man was cutting grass in the yard of his Chesapeake, Virginia home when his Ryobi ride-on lawn mower exploded burning him alive. The victim's wife heard the explosion and saw her husband covered in flames. She ran outside and tried to put the fire out, but the flames were so strong that all she could do was watch her husband die. As you can imagine, this was a horrible incident that left the wife emotionally scarred for the rest of her life. To make matters worse, it turns out Ryobi knew about defects with the fuel line connection on the model mower used by the victim.
The lawyers at Shapiro & Appleton, along with co-counsel, were retained by the widow's family and we filed a product defect wrongful death claim against Ryobi. After protracted litigation, and a multi-day jury trial, we secured a $2.5 million verdict in favor of our client. Learn more about this multi-million dollar product defect jury verdict here.  
Contact the Legal Team of Shapiro & Appleton
At Shapiro & Appleton, our Virginia product liability attorneys know how devastating a defective product accident can be for a family. Several years ago, our firm represented the estate of a man who was killed when the lawn mower he was on exploded and the victim burned to death. Our legal team was able to prove that not only did the manufacturer know about the defective design, but failed to notify owners after they had redesigned the defect to let them know of the danger.  
If you or someone in your family has been a victim of a defective or dangerous product, contact a Virginia personal injury attorney today at 757-384-9052 for a free and confidential case evaluation.