An inspection of the railroad tracks in Lynchburg by CSX discovered a flaw in the rail the day before 17 cars carrying volatile Bakken crude oil derailed and fell into the James River in downtown Richmond.
Massoud Tahamtani, director of the State Corporation Commission Division of Utility and Railroad Safety, informed a rail safety task force in Virginia about that flaw. However he could not say if that problem had led to the wreck. Three of the cars fell into the river and one burned. About 30,000 gallons of crude oil leaked into the river.
Tahamtani noted last week that he did not know the exact nature of the defect, and also said that railroads have one month to analyze and act upon defects found in safety inspections.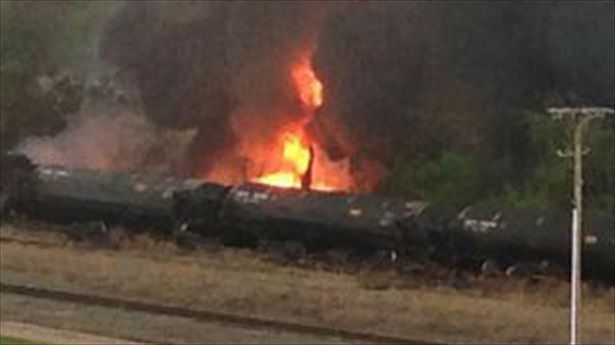 He stated that CSX has a device that travels on the tracks at about 30 MPH and takes measurements by laser of the track. It is able to detect wear and tear and also can ID things that people may not be able to see with their eyes.
The exact location of the flaw is not known yet but it may not be exactly where the train went off the tracks. But it would have been somewhere on the path that was traveled by the 100 cars that were going from North Dakota to Yorktown VA.
It should be noted that not every defect in a railroad track is a safety violation. The condition of the track in that area, along with the condition of the railway bed after heavy rains will be looked at carefully in the coming months.