The talk surrounding health care reform has criticized injury lawyers as swindling doctors and insurance companies out of millions of dollars due to "frivolous" lawsuits. However, the facts don't support such accusations. In fact, reports indicate medical malpractice insurers are heaping in major profits.
In 2008, the average profit of the top ten malpractice insurers was higher than 99 percent of Fortune 500 companies. Insurer's profit margins range from 5.9 percent to 74.8 percent, with an average of 31.2 percent. You'd think if trial attorneys were making so much money off of "frivolous" lawsuits, insurance companies would see a decline in profits. Furthermore, a Harvard study showed that 97 percent of all medical malpractice lawsuits have merit and are worthy of litigation.
Another fact nobody talks about – 46 states have already implemented some type of tort reform and yet insurance premiums continue to increase at exponential rates. In addition, if major tort reform was added to a health care reform bill, the Congressional Budget Office stated the cost-savings would be "negligible" since medical malpractice lawsuits account for less than 2 percent of all health care costs.
The evidence is clear – tort reform is not a magic potion for solving our health care problems. People also need to keep in mind that when we discuss medical malpractice lawsuits, there are real people involved – the victims of medical negligence. Close to 100,000 people die every year due to preventable medical mistakes. It's easy to talk about tort reform, but try to put yourself in the shoes of someone who's had their life changed forever because of a medical mistake or you lose a loved one from a botched surgery. Victims deserve quality representation and should not be hindered when seeking justice.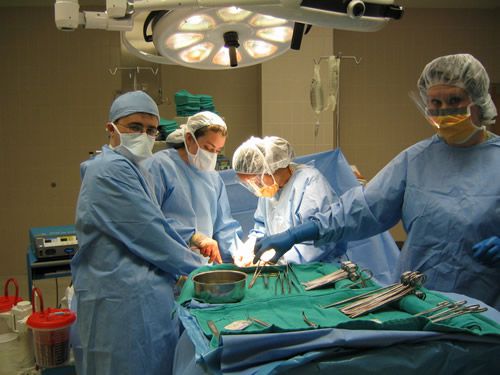 Should certain reforms be made in tort law? Of course, the system isn't perfect (not much is in our current health care system) but don't look at tort reform as the cure-all to our health care woes. It isn't and the facts prove it.
About the Editors: Shapiro & Appleton& Duffan is a law firm which focuses on injury and accident law and we have experience handling medical malpractice cases. Check out our case results to see for yourself. Our law firm has offices in Elizabeth City, North Carolina (NC) and Virginia Beach, Virginia (VA). Our attorneys have handled thousands of medical malpractice cases including surgical errors, misdiagnosis, and negligence. We would like to send you one of our FREE reports about medical malpractice, including our Top 10 Tips from a Medical Malpractice Insider and our special report on the top 5 surgical errors you need to know about. Our lawyers hold licenses in NC, VA, SC, WV, KY and DC. We are ready to talk to you by phone right now-we provide free initial confidential injury case consultations, so call us toll free at (833) 997-1774. Our injury attorneys also host an extensive injury law video library on Youtube .  In addition, our lawyers proudly edit the Northeast North Carolina Injuryboard, as well as the Virginia Beach Injuryboard and Norfolk Injuryboard as a pro bono public information service.
PA