There is not one big story line in the data that was gathered by Roadcheck 2014 – which is the yearly 72 hour safety enforcement effort across the US and managed by the Commercial Vehicle Safety Alliance and the Federal Motor
Carrier Safety Administration. But there were several trends seen in this year's data that should make truckers around the country take notice.
The data found between June 3 and 5, there were 73,400 truck and bus inspections done at 2500 stations across North America. About 48,500 were North American Standard Level I Inspections, which are highly rigorous.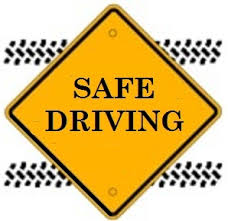 CVSA reported that 19% of the vehicles were put out of service, which is decreased from 20.5% in 2013. Of 72,400 driver inspections done during this year's Roadcheck, 5% were given OOS violations, which is a slight increase from 4.3% in 2013.
On the up side, OOS violations for hours of service (HOS) violations were down to 46.5%, which was down from 50.3% in 2013.
The data indicated that there has been more adoption of electronic logging devices, or ELDs, which is having an effect on HOS violation rates. That is a positive development.
However, there has been a strong increase in disqualified commercial drivers behind the wheel, including people with suspended licenses. This shows that trucking companies need to be much more diligent about the qualifications of the truckers being sent out.
On the equipment side, brake adjustment and brake system problems were the reason for most OOS placements.