New rail safety laws would mandate that all US railroads have to meet a 2015 deadline for adding on positive train control, and also other upgrades, such as new cameras and warning indicators, according to an announcement from Sen. Chuck Schumer (D-NY).
Schumer and a panel of transit experts recommended the new federal rules after they found that on time performance was trumping safety on some train lines in New York. The proposed rules would affect all train lines in the US however.
The legislation will be introduced by Schumer and will require that all US railroads install this new technology by the end of next year. The new technology can stop the train if the engineer is speeding. New technology also would allow trains to brake automatically if they are about to collide.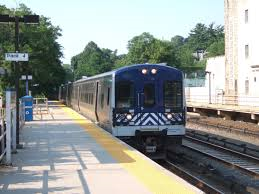 Railroads around the US have asked for an extension on the 2105 deadline, which was made by the Federal Railroad Administration.
Other aspects of the bill would include civil penalties as high as $1 million for unsafe engineer behavior if there is any injury or death.
The law also would require that railroads install cameras in the train operator cars so that drivers are deterred from falling asleep or being distracted.
The new law would be welcome in many quarters in Virginia. The state has had its share of derailments in recent years, one involving an oil tanker train that derailed in Lynchburg, which led to several tanker cars plunging into the James River. Keeping a close watch on train speeds and collision avoidance probably is a wise move with all of the trains carrying oil through the state.