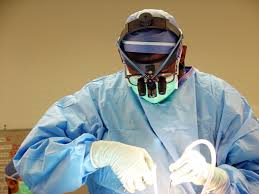 Greenvilleonline.com reports that AARP South Carolina will offer patient safety training to more than 200 people across the state. This is a step toward preventing medical errors and toward letting patients know when they should fight back against hospitals and medical professionals when preventable mistakes and negligence do occur. In addition, AARP South Carolina will also take a survey of those participating in the patient safety training to see what their experiences have been like with the states health care system.
According to recent data, an estimated 100,000 die from medical errors.
"When medical error does happen, it's extremely damaging and horribly expensive," says Teresa Arnold, legislative director for AARP South Carolina. "If we can empower people to avoid something like that, it will make this training worthwhile."
The training session will include several guest speakers, including Mothers Against Medical Error founder Helen Haskell, whose son died from a medical error; Dr. Libba Patterson, former director of the state Department of Social Services, who drafted the state's original advance directive statutes; and patient-safety advocates Dr. Bob Schultz of Florida, Dianne Parker of Aiken and Jan Vick of Chesterfield. In addition, Dr. Julia Hallisy, author of The Empowered Patient, will help the students learn how to best avoid costly, devastating, and sometimes deadly consequences of medical errors and medical malpractice.
Many of the speakers will stress that patients' friends and relatives are not just visitors, but active participates in helping their loved ones recover from their ailments and injuries.  "We believe very much in the patient having a family member, significant other or family friend there," Suzanne White, vice president of patient care services for Greenville Hospital System University Medical Center says. "Sometimes the patient can't hear everything that's going on. If a patient chooses to have someone who could be with them 24 hours a day, seven days a week and be part of the education of the patient, knowing the patient condition, we support that."