A 17-year-old Danville teen was killed in a car crash in Chatham, and the driver of the vehicle, also 17, has been charged with failing to maintain proper control.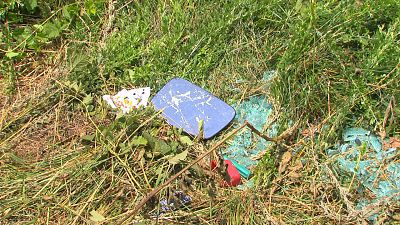 According to details released by law enforcement, the 2009 Chevrolet HHR the teens were in was traveling north on Marion Road when it went off the left side of the road, struck an embankment, and overturned. The victim was pronounced dead at the scene.
A recent study reveals that newly licensed teenage drivers should not be allowed to have any passengers in the car with them because of the increased car accident risk it creates. According to the National Safety Council (NSC), the risk of having just one passenger in their car increases that car crash risk by almost 50 percent.
We are all aware of the more publicized distracted driving activities, such as texting or other cell phone use. There are several other dangerous activities that many teenage drivers participate in while behind the wheel. These include:
Applying makeup;
Eating;
Fumbling around while looking for radio stations or something in their purse or glove compartment;
Internet browsing; and
Reading.
Now this new study confirms that having passengers in their vehicle may be another cause of distraction for teens who have recently received their driver's license. The recommendation is that a teen driver should have at least six months of driving experience before being allowed to drive with passengers.
And it is not just friends who should be barred from riding along, but also includes siblings. In fact, safety advocates say that siblings can be even more of a dangerous distraction for the teen driver than friends, since they know just how to get their brother or sister going – whether by teasing, joking, or anger.
There is no amount of money that will ever compensate a family's loss of their loved one. However, not only does the death cause severe emotional costs, there are often unexpected financial costs associated with that loss as well, such as hospital and other medical expenses, funeral and/or burial costs, and loss of future income. If you have lost a family member in a car crash due to another driver's negligent actions, contact a dedicated Virginia wrongful death attorney today.