A former member of the National Highway Traffic Safety Administration (NHTSA) raised concerns over the gas pedal problem in Toyota cars back in 2007 but was rebuffed by the car company, according to detnews.com.  Toyota said the problem was with the floor mats and nothing else. But even after they recalled the floor mats , the problem persisted.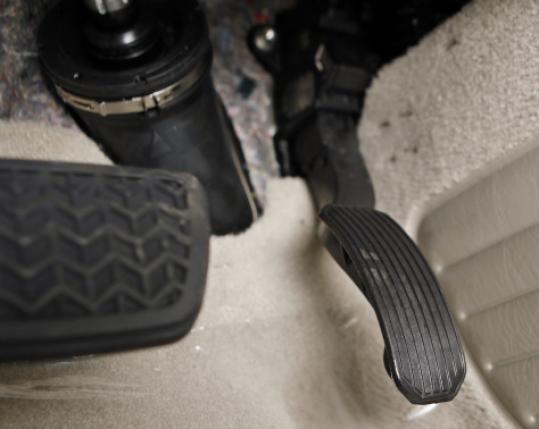 Was Toyota just woefully ignorant about the extent of the gas pedal problem, or did they purposely mislead government investigators in the hopes that they could handle the issue internally without issuing a major recall? No one knows for sure.
 "If Toyota misled the federal government, they should be severely punished," said Nicole Nason, who worked for the NHTSA from 2006 to 2008. Nason thinks it was "extremely coincidental" that Toyota issued two separate recalls – totaling over five million cars – involving the gas pedals of car models NHTSA was investigating back in 2007, according to the detnews.com article. 
Sudden acceleration of Toyota car has been linked to 19 car crash deaths in the past decade, according to House Energy and Commerce Committee Chairman Henry Waxman. Congress is planning to investigate Toyota on how they handled the gas pedal problem, according to Bloomberg.com.  
Multiple lawsuits have been filed against Toyota, one of which alleges the company knew about the gas pedal problem all the way back in 2002, according to tradingmarkets.com.  This suit claims the real issue is with the electronic throttle control system (ETCS), which is used in many Toyota models. Even today, Toyota denies any problem with the ETCS.  
Considering we still don't know how extensive this issue really is, there are many Toyota drivers still on the roads who are at an increased risk of having their car speed up suddenly, which could lead to a major car wreck and potentially serious injury.