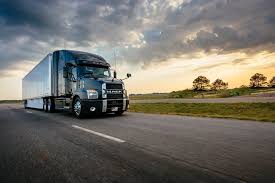 Virginia State Police are investigating a head-on collision between a tractor-trailer and a 2000 Toyota sedan. The crash occurred on Virginia 130 in Amherst County, near Ambrose Rucker Road and East Perch Road early Monday morning and resulted in the road being closed for almost seven hours.
According to a statement issued by law enforcement, the truck, which was transporting woodchips, collided with the sedan. The driver of the Toyota was airlifted to Roanoke Memorial Hospital with critical injuries. The truck driver, who suffered non-life-threatening injuries, was taken to Lynchburg General Hospital. Police are investigating the crash to determine the cause.
A head-on collision occurs when two vehicles traveling in opposite directions crash into each other. In many of these crashes, one vehicle crosses over the centerline and is now traveling the wrong way, directly into the path of the other vehicle. This can occur because the at-fault driver overcorrects their vehicle, is engaged in a distracted driving activity, driving while fatigued, or driving under the influence.
Truck Accident Factors
When it comes to truck accidents, it is often the occupants in other vehicles who are most at risk of suffering the most serious injuries. In fact, according to data from the Insurance Institute for Highway Safety, almost 70 percent of truck accident victims are the occupants of passenger vehicles, while only 15 percent of victims are occupants in the tractor-trailers.
Even if a car driver is practicing safe driving habits, they are at serious risk of injury or death if the tractor-trailer driver is engaged in unsafe driving behaviors. Some of these more dangerous truck driver behaviors or conditions that affect safety include:
Driving while fatigued or drowsy
Failure to comply with mandatory federal limits on the number of consecutive hours truckers are allowed to drive
Distracted driving
Driving under the influence of alcohol and/or drugs
Driving while suffering a serious medical condition
Inexperienced or insufficient training and instruction
Failure to obey traffic laws, including speeding or failure to signal
Bad weather conditions
Debris or obstacles on the road
Failure to inspect or maintain truck mechanics
Overloaded or improperly secured freight
Truck accident injury claims and lawsuits can be complex. Unlike other types of vehicle accidents, there is often more than one at-fault party to pursue damages against. A Virginia truck accident attorney can examine the evidence and circumstances of the case to determine which party or parties should be named in the victim's lawsuit.
In addition to the truck driver, the trucking company he or she works for is usually named in the lawsuit. If the crash was caused by improperly loaded freight, then the cargo company could be named. And if there was some type of defect which caused a mechanical failure that caused the crash, then the part manufacturer could be held liable.
Contact a Virginia Accident Attorney
If you or a loved one has been injured in a truck accident, contact a Virginia truck accident attorney to discuss what legal recourse you may have against the responsible party or parties. The legal team from Shapiro & Appleton has successfully advocated for many truck accident victims and their families and we understand how complicated these cases can be. Our attorneys are available to meet and discuss the details of your case and how we may be able to help.
For more information about truck accidents in Virginia, please download our free guide.