A public meeting was held in late April for Pittsylvania County, Virginia (VA) residents to voice their concerns about thru-truck traffic on Climax Road.
Residents in that area want to see the road designated as no-thru truck traffic, due to serious concerns about safety with large trucks using that road.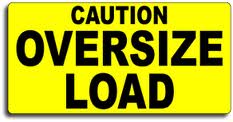 According to one resident, the size and weight of the trucks is not safe for a small country road. She noted in a letter to the editor in Danville that the road has no shoulder or painted lines. But there are 'huge trucks' passing in opposite directions regularly on Climax Road. These trucks have torn down mailboxes and scared parents whose children were entering or exiting school buses. 
But the mayor of nearby Chatham, Virginia opposes an alternate truck route that the truckers would take if Climax Road was closed to truck traffic. Trucks would then go east on VA 57 into Chatham. The mayor, Roy Byrd, stated in April that the town has plenty of truck traffic as is, and the congestion would be a major problem. 
Another possible route would be to have the trucks go north up Main Street in Chatham to US 29, before turning onto VA 40. But that option also would put a lot of truck traffic onto Main Street in Chatham. 
Pittsylvania County has implemented truck restrictions on several roads, including Barker, Rockford School and Ringgold roads. A public hearing was conducted in July 2012 to ask VDOT to restrict heavy truck traffic on roads in the county – Green Pond, Anderson Mill and Climax roads. There were several serious accidents in the area, including one where a woman was killed and her three children injured. That accident occurred on Green Pond Road in June 2012. 
Residents continue to complain of problems on Climax Road from truck traffic: noise, speeding, safety hazards and the narrowness of the road. Some citizens also have written to the Danville newspaper that the road is showing damage from the truck traffic, including road edges that are breaking due to trucks riding off the road. 
The results of the public meeting on this truck safety issue have not yet been posted online. We will keep you updated.