A tractor trailer driver and his passenger are dead after the driver lost control of the truck and the vehicle slammed into a bridge on I-85 north at approximately 4:30 a.m. Wednesday morning.
The fatal accident occurred near Sugar Creek Road at the Highway 29/49 connector. The crash shut down the road for most of the day as law enforcement investigated the accident. Although the road was finally reopened, officials have closed the bridge from I-85 south to North Tryon Street because of possible structural damage caused by the truck crashing into it.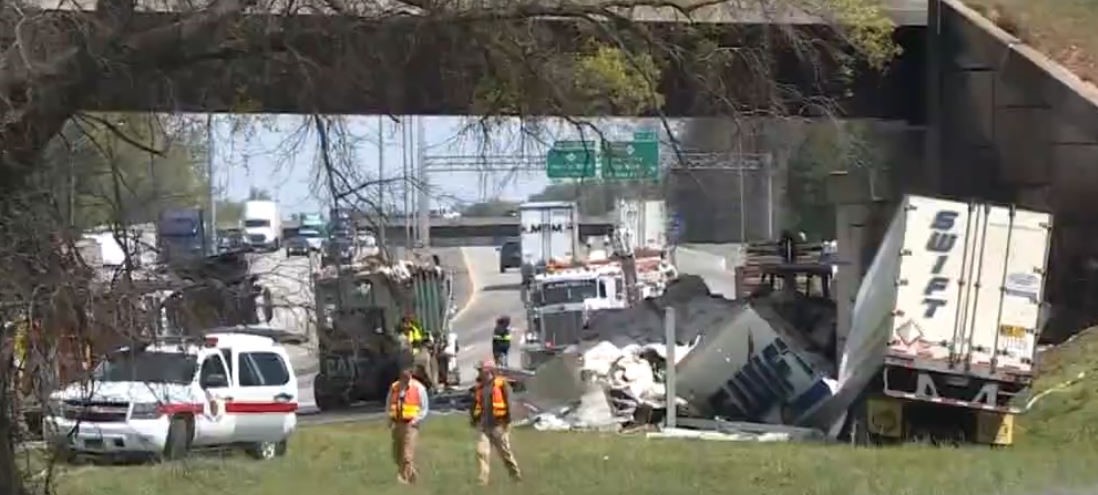 According to statements from police, the 22-year-old truck driver, who was from Jonesboro, Georgia, lost control of the tractor trailer, causing the vehicle to smash into the bridge. The truck immediately burst into flames. The driver and his passenger, a 45-year-old Gulfport, Mississippi man, were transported to Carolinas Medical Center. Both of the victims died hours later.
The North Carolina Highway Patrol is investigating the fatal crash and trying to determine what caused the driver to lose control of the truck. The truck is owned by Swift Transportation, a company based in Phoenix, Arizona.
The safety record of the trucking company is being called into question. According to records form the Federal Motor Carrier Safety Administration (FMCSA), in just the past two years, company drivers have been cited almost 4,100 times for unsafe driving practices. And since 2014, one in 10 of the company's drivers have been involved in a tractor trailer crash. Fifty-five of those crashes have resulted in fatalities. This crash is number 56.
If you have been injured or have lost a loved one in a tractor trailer crash, contact an experienced North Carolina truck accident attorney today to find out what legal action you may be able to pursue for your pain and loss. Our firm also offers a free truck accident guide to victims who have sustained injuries in tractor trailer accidents. The guide covers topics such as common federal trucking regulation violations, how commercial truck insurance differs from vehicle insurance policies, and common tactics used by truck companies to avoid liability of injury claims.