Virginia (VA) Governor Bob McDonnell is seeking authorization from the Federal Highway Administration to add tolls along the North Carolina (NC) border of Interstate 95 (I-95). This is on top of requested tolls that would be added to Interstate 81 (I-81), but the I-81 project has been delayed.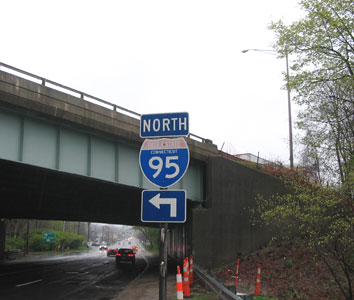 The argument made is that there are large portions of I-95 in need of improvements and have some of the VA's highest accident rates.
It is true I-95 is one of the busiest interstates in VA and many major car accidents take place on this road. In fact, close to 1,000 serious injuries stem from car wrecks on I-95.
The Virginia Department of Transportation projects adding new tolls could generate between $30 million to $60 million in yearly revenue if they implement user fees of $1 to $2 an axle, according to the Washington Post.
The money generated by those tolls would be used to make safety improvements along the interstate. In fact, from the NC border to Fredericksburg, over $600 million is needed to fund safety improvement projects, according to USA Today. Some of these projects include re-paving roads and filling pot holes.
It's good to see an effort to improve interstate highway safety, but there needs to be strong oversight to make sure any revenue from future tolls is actually used to fund transportation projects.
If Gov. McDonnell receives authorization, the first toll to appear on I-95 would become active in 2012.