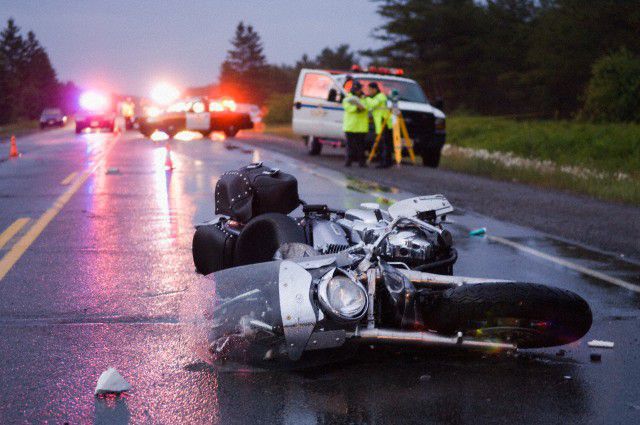 Police in Louisa County, Virginia say they have tracked down a suspect in a deadly hit-and-run accident that killed two motorcyclists. According to a spokesperson with the Virginia State Police, authorities were able to arrest 30-year-old Kenneth Wadford of Cumberland, VA.
Police say they were able to make the arrest after receiving a tip about Wadford's possible role in the deadly accident. Police say Wadford is accused of driving a van that slammed into a motorcycle, killing the 50-year-old driver, Oneal Newmann and his 53-year-old passenger, Joyce Herriott. The accident took place at the intersection of Zachary Taylor Highway and Days Bridge Road. Both motorcyclists were thrown from the bike due to the force of the collision.
Police say after Wadford crashed into the victims he fled the scene of the accident. The van stalled out soon after due to the damage it sustained and Wadford continued to flee on foot.
After crashing into another car, the decision to bolt from the scene is not only heartless, it's also against the law. Now, the driver responsible for the crash is likely to be convicted of criminal charges in addition to the civil penalties he could face. If you or someone you love has been injured in a Virginia car accident, it's critical that you contact an attorney with experience successfully handling such cases.  Our firm represented a couple who were seriously injured in a Virginia Beach hit-and-run accident. My firm was able to secure a $225,000 settlement for our clients, giving them an opportunity to put their lives back together.
If you've been hurt in a Virginia car, truck or motorcycle accident and have questions about how to move forward, check out our firm's car accident injury resource page which contains some important information about what VA car accident claims entail.
If you or a loved one was injured in a car crash and have questions about what your next step should be, take a look at our firm's answers to frequently asked questions about the personal injury claims process. The guide includes information about what kind of damages can be compensated, what not to put online in the event that you were involved in such an accident and how to handle insurance companies in the event of a car wreck.
CA