The Virginia Trucking Association last month presented its Safety Awards for 2014 during the annual VTA Safety Management Conference, which was held in Wintergreen VA.
Intertrans Carrier Company, Gordonsville VA, was given the Grand Trophy for Fleet Safety in the state. This award is given to the firm that is judged to have the state's most effective truck safety program during the previous year. Intertrans won the award because it had a accident rate of just 1.36. In 2013, their drivers based in Virginia had zero fatal crashes with 205,400 hours of driving logged. About 50% of drivers for their fleet have driven one million miles without an accident.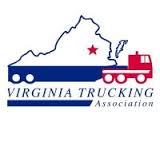 The 2014 Truck Driver of the Year was Clarence Taylor, from North Chesterfield. He is a driver for Walmart. Taylor has driven for 29 years, logging an amazing 3.1 million miles without an accident or ticket.
The 2014 Virginia Truck Safety Professional of the Year was Tom Moline from Midlothian. Moline has worked in trucking for more than 35 years, and his company, Whitehurst Transport, drove 1.2 million miles with no accidents or fatalities.
Fleet Safety Awards also were given to other companies who had the lowest accident frequency rates in their given categories:
ABF Freight System, Inc. – Fort Smith, AR
FedEx Ground Package System – Coraoplis, PA
R.O. Harrell, Inc.  – South Boston, VA
Hilldrup Moving & Storage – Stafford, VA
Howell's Motor Freight – Roanoke, VA
I.D.M. Trucking, Inc – Weyers Cave, VA
Intertrans Carrier Company – Gordonsville, VA