The Virginia Trucking Association last week urged the more than one million Virginians that were projected to travel by car during the Independence Day holiday to be cautious and to keep the roads safe. The association also urged all drivers to be particularly careful for the rest of the summer as they go on vacations and take weekends at the beach.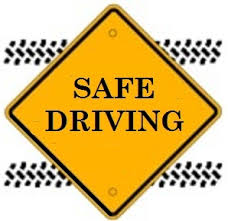 AAA expected that about 41 million Americans would drive at least 50 miles over the holiday, a 2% increase from the 40 million who drove last year during the 4th of July weekend.
As truckers know so well, more drivers and tricky road conditions can cause dangerous situations. That is why these elite truck driving professionals regularly offer tips and hints on how to navigate Virginia highways during holidays and peak travel time. Members of this group in the association, known as America's Road Team, have more than 450 years of total driving experience and have driven more than 30 million miles without an accident.
Safe driving tips from these super safe driver include:
·         Prepare the car for long haul traveling, with the engine fully serviced before you leave.
·         Know when you are going to exit – know the name and number of your exits. People who make last second decisions to get off at an exit can cause serious accidents.
·         Leave early. Routes to and from beaches in Virginia get crowded during the summer. Take your time so you arrive safely.
·         Be aware of trucks. Trucks have big blind spots. If you cannot see the driver in his mirror, he can't see you. Trucks also take longer to stop, so cutting in front of one and slamming on your brakes is a great way to get into a bad accident.
·         Pay attention to the road. Don't fiddle with the radio or your cell phone. No texting while driving! Texting causes you to take your eyes off the road for about 4.5 seconds, which at 55 mph is like driving 100 yards blind. Don't do it!