Summer has officially arrived, bringing with it family outings and vacations. Many families in Virginia and around the country enjoy spending time at water parks. These venues offer not only a fun way for the whole family to enjoy the day together, but also a great way to cool down from the summer heat. But far too often, issues arise at these parks due to either negligence of park workers or a ride defect that can result in serious injuries for both children and adults, as more than a dozen families who recently visited an Indiana water park discovered.
Open Weekend Nightmare
Seven Peaks Water Park, which is located in Porter, Indiana, has been indefinitely shut down since last Monday by the Porter County Health Department after the agency began getting complaints of children receiving chemical burns from the park's attractions during the park's opening weekend. According to a health department spokesperson, 11 children were burnt as a result of overchlorinated water. Another child suffered an eye injury from the chemicals. An inspection found that the equipment that is supposed to read the amount of chlorine in the water and respond malfunctioned. The result was too much chlorine was pumped into the children's area, causing the chemical burns.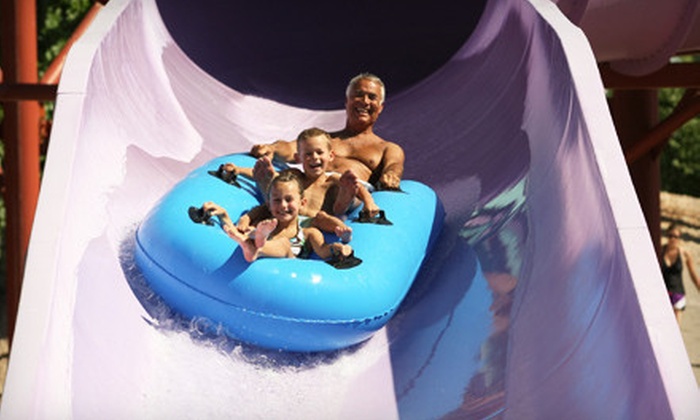 In additions to those injuries, two other children were also injured during opening weekend on one of the park's rides. Two girls, both 12-years-old, suffered broken collarbones and one of the girls also sustained a head injury. According to one of the victim's mother, the girls were riding on the Vortex, a partially enclosed slide which opens to a swirling pool of water. Riders sit in a tube which travels down the slide. When her daughter got off the slide, she was complaining of pain and crying, and the mother could see her bone move under her skin.
The girl told her mother that about halfway down the ride, the tube became stuck and an employee pulled the tube, which flipped it over, dumping the two young victims and causing their injuries.
The park, headquartered in Utah, has not responded to multiple messages left by parents or media.  
Virginia's Theme Parks
Here in Virginia, two of the country's most popular theme parks – Busch Gardens Williamsburg and Kings Dominion – have both amusement rides and their own water parks. With regard to accidental injuries at theme parks, parents and others need to be aware of the potential dangers that may exist at some of the smaller venues and traveling carnivals in the state, where safety is often overlooked by the people that run these sites.
Filing a Personal Injury Claim
Victims or parents of victims who are injured in a theme or water park accident should consult with an experienced Virginia personal injury attorney. Our legal team is available to discuss what options may be available for your family.  Theme parks and water parks owe a high degree of care to the visitors that they invite to enjoy their premises, and things that we evaluate, as theme park personal injury attorneys in Virginia, include an opportunity for the park owner to have corrected a dangerous condition, or whether a dangerous condition was created by the theme park or its staff. And of course we look at the type of medical expenses that were necessitated due to negligent act by a business premises owner, and whether the consequences are permanent in any way. If you would like to have a free confidential consultation with regard to an injury at a water or theme park, call (833) 997-1774 today.
RELATED CONTENT