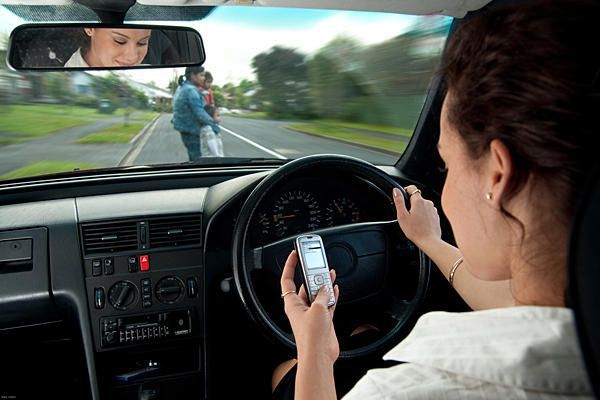 A new law in West Virginia makes it illegal to speak on a handheld mobile device while driving; only hands-free sets are permitted. The graduated fines one must pay if caught are $100, $200 and $300 depending on how many times one has been pulled over.
While states like Virginia and North Carolina have made texting-while-driving a primary offense, West Virginia has taken it a step further, outlawing both texting and talking on a device the driver has to hold in his or her hand. The law, which went into effect at the beginning of July 2013, permits drivers to dial or answer phone calls with their hands, but afterwards they must switch to hands-free. 
Distracted driving is a serious problem in this country; the National Highway Traffic Safety Administration estimates that over 3,000 people were killed in 2011 due to accidents caused by distracted driving; additionally, a full 10% of crash related injuries were reported as being related to distracted driving. The NHTSA includes activities such as eating, drinking and reading maps as distracted driving. The AAA Foundation for Traffic Safety also found that distracted driving disproportionately affects and injures younger drivers; in particular, young female drivers were the most likely to use their phones for talking or texting while behind the wheel.
If you've been injured by a distracted driver, you should consider speaking to an experienced VA car accident injury law firm. Our West Virginia injury lawyers have long been outspoken against distracted driving, and we have handled many cases over the years for clients who have been injured due a motorist's engaging in distracted driving. We know how devastating these accidents can be, and we work hard to make sure that the at-fault driver pays your just compensation for injuring you.  Additionally, you can click here to read an in-depth report written by our attorneys on the dangers and common factors and causes of distracted driving.