No driver ever wants to find themselves in the middle of a car crash, let alone suffering from crash injuries. Yet every year in this country, almost 2.5 million people are seriously injured in vehicle accidents. If you should find yourself involved in a crash, knowing what to do from the very beginning can help protect your rights, especially when it comes to filing an accident claim against the at-fault driver.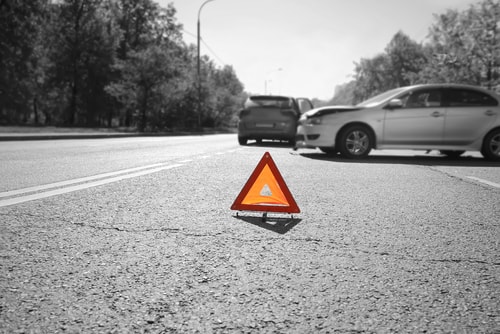 Check for Injuries
Immediately following the crash, check to make sure you and any passengers in your vehicle have not been seriously injured. If anyone needs immediate medical attention, call 911. It is also important to contact the police to report the accident. Not only is it required by law, but depending on the circumstances of the crash, you may need the police report as evidence for your car accident claim.
Get the Other Driver's Info
It is also critical to your claim to get the driver's contact information, including address and phone number. Also obtain his or her vehicle insurance information, as well as their driver's license and vehicle registration numbers.
Witness Information
You will also want to obtain the names and contact information of any witnesses who may have seen the accident happen. This also includes any passengers that were in the other driver's vehicle. Not all witnesses may be willing to provide that information, so note as much information as you can, such as their description and where they were during the accident.
Photos and Notes
You may need more evidence than just a police report to verify your accident claim. If you can, use your cell phone to take photos of the damage done to vehicles involved in the crash, any traffic signs or lights, weather conditions, road construction, etc. In addition to photos, jot down any other observations and/or information you think could be helpful to your case.
Let a Car Crash Attorney Advocate for You
In the days following the crash, even if you do not think you have been seriously injured, you should still seek medical attention to confirm you have not sustained any serious injuries. There are many car crash injuries which have delayed or silent symptoms – such as head injuries or internal organ damage – and by the time those symptoms do appear, the injury can be fatal.
You should also consult with a professional North Carolina car accident attorney before speaking to the at-fault driver's insurance company. Our firm has successfully represented many car accident victims and we know that insurance companies are notorious for manipulating accident victims in making statements which could cast doubt on who caused the crash.