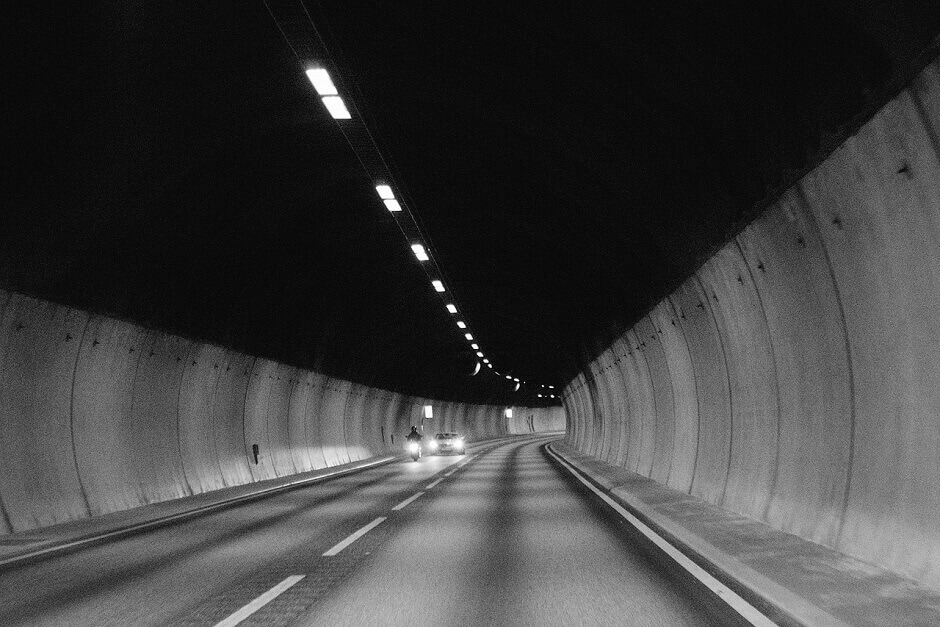 A 26-year-old Norfolk motorcyclist was killed early Friday morning when he lost control of his motorcycle trying to avoid hitting an improperly stopped vehicle in a tunnel located in downtown Portsmouth.
A Norfolk woman was driving a 2006 Hyundai SUV through the tunnel when it ran out of gas and stalled in the right lane of the tunnel. Victim Harold Marcel Olds was also traveling in the right lane and attempted to change lanes in order to avoid hitting the stopped vehicle. He lost control of his 2010 Yamaha Victory motorcycle, was thrown from the bike and slammed into the back of the SUV. He died immediately.
The SUV driver was charged with improper stopping on the interstate.
Wrongful Death Lawsuit
Under Virginia law, when a victim is killed because of the negligent actions of another party, their survivors can file a wrongful death claim against the party responsible for their loved one's death. As a Virginia accident attorney can explain to you, if the victim had survived their injuries and could have filed a personal injury claim against the at-fault party, then a wrongful death claim is now applicable for his or her family.
RELATED CONTENT
The purpose of a wrongful death lawsuit is to compensate the victim's family for the losses the death has caused them. A Virginia wrongful death attorney understands that no amount of money could ever make up for the loss of their loved one, however, many families are often left facing overwhelming financial burdens as a result of the unexpected tragedy of the victim's death.
Survivors who can file a wrongful death lawsuit are:
Surviving spouse
Surviving children or grandchildren
Surviving parents
Surviving siblings
Any relative who was a dependent of the victim
Any relative who is entitled under Virginia's estate laws to inherit from the victim's estate
Damages in a wrongful death claim can include:
Medical expenses related to attempts to save the victim's life.
Funeral and burial expenses
Loss of wages and benefits the victim would have earned if they had survived
Emotional anguish
Loss of the victim's comfort, guidance, companionship, advice, and care
In some wrongful death lawsuits, families may also be able to collect punitive damages. The purpose of punitive damages is to "punish" the victim, as well as to send a message to society that the at-fault party's actions were unacceptable. For example, if the at-fault driver was drunk at the time of the crash that killed a victim, the family may be awarded punitive damages in their wrongful death lawsuit.
Contact a Va. Personal Injury Attorney for Assistance
If you have lost a loved one and are considering filing a wrongful death lawsuit against the responsible party, contact a Virginia wrongful death attorney to discuss what legal recourse you may have. Our law firm has successfully advocated for many clients and their families in obtaining the financial damages they deserved over their loved one's death. Call (833) 997-1774 today for a free case evaluation.