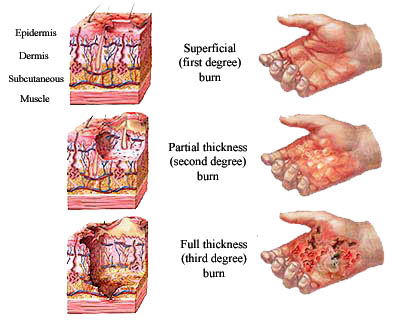 Horrible burn injuries in North Carolina can occur in all sorts of different situations which can give rise to an insurance claim because they were the fault of a company or person who was not acting reasonably to protect the safety of others. Some of the main circumstances giving rise to legal liability in court for negligence resulting in fatal or severe burn injuries include the following:
 
Workplace accidents like explosions at refineries and exposure to chemicals such as acid transported in the railroad industry often lead to devastating burns.
Household or apartment fires that could have been prevented by proper installation and use of smoke alarms by the family's landlord is also a common circumstance where there may be recourse through a lawsuit for the wrongful death of a child or family member.
Car or truck wrecks where a fire or explosion occurs because of a ruptured gas tank may often be the scene of serious burn injuries in addition to the usual orthopedic injuries like broken bones than can be caused by collisions.
Defective or unsafe products like gas grills, unreasonably flammable children's clothing, automobile components, and household electrical appliances or devices are another large area of cases where a seller or maker of a product fails to properly make or recall a product which shouldn't have made its way to the consumer because it was unsafe and likely to cause a fire.
What each of these situations has in common is that there are circumstances where a corporation or individual did not pay enough attention to fire safety in a way that caused an injury to someone else. In those circumstances an experienced lawyer can make a real difference in showing what was done wrong and what the at-fault person or business should have done differently to prevent harm to someone else and their family.
RELATED CONTENT
The fire and burn injury statistics for the U.S. are put out by the Centers for Disease Control and Prevention and other groups such as the American Burn Association. The numbers are tragic including a person dying about every two hours in the United States, the vast majority being residential fires. Emergency rooms see hundreds of thousands of burn victims each year with many requiring hospitalization for their burn injuries. Fires and burns are one of the most common causes of injury deaths and are a major cause of people dying in their homes.