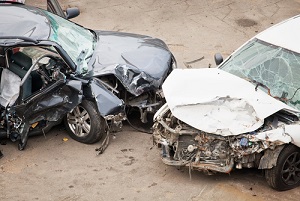 Abogados de accidentes automovilísticos y de motos
Sea seguro de bajar nuestra guía en ingles, "Best Guide to Car Accident Injuries in Virginia," escrita por abogados de Virginia Beach, VA quienes tratan de lesiones personales. La guía provee consejos importantes e información sobre qué debe hacer después de sufrir una lesión seria causado por un accidente automovilístico que causó la negligencia de otra persona.
Accidentes causados por camiones
Accidentes que involucran los camiones comerciales pueden ser muy complicados y, realmente, una persona quien esté lesionada en un accidente con un camión tiene que confrontar una compañía poderosa con agentes muy astutos. Aquí entra nuestro despacho de abogados quienes tratan de lesiones. Hemos llevado muchos casos de accidentes causados por camiones ya hasta el corte, utilizando muchos expertos, y hemos tratado estos caso en mucho estados. Entendemos los trucos del oficio y lucharemos para obtener la compensación que Ud. merece de la compañía de camiones para pagar sus gastos medicales, los ingresos perdidos, y las heridas y penas permanentes.
Negligencia médica/Errores de un médico
Si Ud. busca información de abogados de Virginia Beach y Norfolk quienes son experimentados en tratar los casos de negligencia médica, hay que ver esta página. Tome un momento para llamar nuestro asistente legal bilingüe al (833) 997-1774 ó bajar en inglés unos resultados que hemos colectado, "The Top 10 tips form Experienced Medical Malrparcite Lawyers" y "Top 5 Surgical Errors and What You Can Do To NOT Become a Victim." También, tome un momento para ver nuestros videos en inglés y leer nuestros artículos sobre esta área seria y compleja de la ley Virginia de lesiones personales.