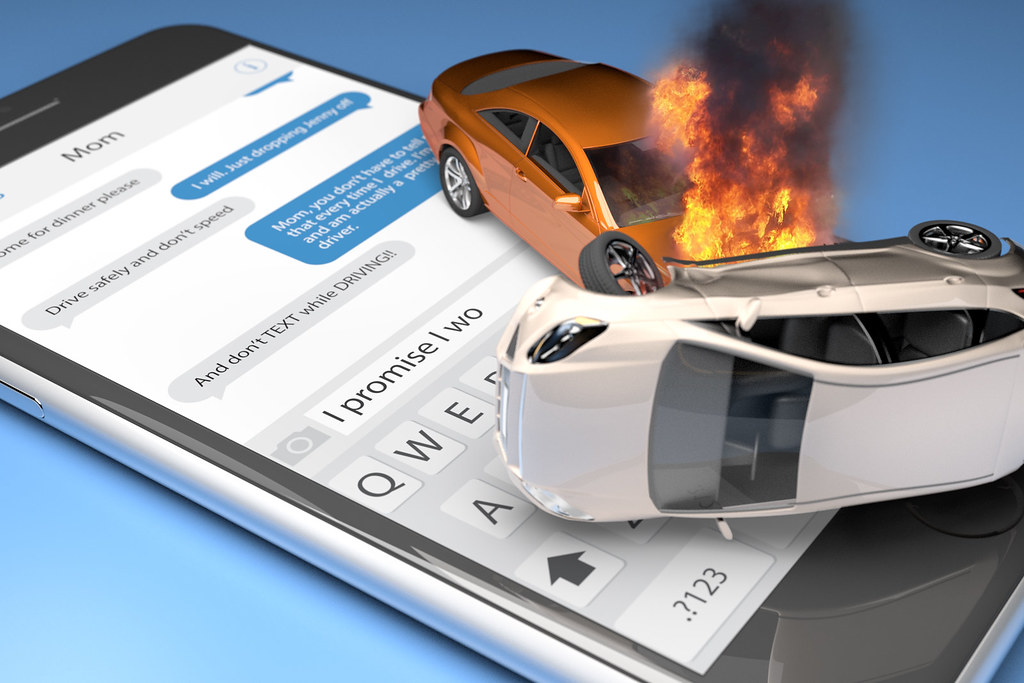 Every year, more than 3,000 people are killed in car crashes caused by distracted drivers. Another 430,000 victims are injured. Leading the list of behaviors and activities that cause drivers to become distracted are texting, talking on a cell phone, and using a smartphone to check emails, social media sites, etc. The federal government wants manufacturers of smartphones to lock out apps on the devices when a person is driving a vehicle.
Several years ago, the National Highway Traffic Safety Administration (NHTSA) rolled out voluntary guidelines in an effort to combat the increase in distracted driving accident fatalities. According to the guidelines, when the phone is in "driver mode," a person can still use their phones to make phone calls, but they are locked out of being able to enter text. Other activities, such as browsing the Internet, videos, photos, and text from books are also inaccessible. Apps such as Facebook, Twitter, and Snapchat also be automatically shut down and are inaccessible. A driver is still able to access a GPS app on their phone, however, there are specific guidelines on how to avoid becoming distracted.
At the time the guidelines were announced, the NHTSA also began pushing for manufacturers to develop technology that would know if someone was driving and automatically shut down the apps. Many new vehicles have the option of pairing the vehicle's infotainment system to a smartphone, however, the federal agency also suggested smartphones have a "driver mode" which the phone user could activate until the driving sensing technology can be instituted.
Since the guidelines were introduced, phone manufacturers like Apple and Samsung now have the "driver-mode" in their smartphone devices. Unfortunately, this mode only works if the user sets it and far too many drivers continue to use their smartphones while driving.
While social media and other like-companies have not developed apps that automatically shut down while a person is driving, there have been numerous apps that are now available that can also help drivers resist the urge to use their phones, as well as enable parents to put blocks in place to prohibit their teen drivers from using their smartphones while behind the wheel. Some of the most popular include:
Cellcontrol: Disables the ability to text or use applications while driving.
DriveSafe Mode: Allows parents to sync their phones to their teen drivers to monitor their driving and smartphone use.
LifeSaver: Blocks all phone usage, lets parents know that their children arrived safely.
Live2Txt: Blocks calls and texts.
TextNinja: Silences phone notifications and auto-replies to text messages with a custom message of the user's choice.
Let Our Personal Injury Law Firm Help
Our Virginia injury law firm has written extensively about the grave dangers of cell phone use while driving. We have reported on thousands of accidents where victims were tragically killed or severely injured because a driver was paying attention to their smartphone instead of focusing on the road. Our firm has also represented hundreds of clients who were victims of distracted driving accidents, successfully obtaining the financial compensation they deserved for the injuries and losses they suffered.
If you have been injured in a distracted driving crash, contact Shapiro, Washburn & Sharp to schedule a free and confidential consultation with one of our seasoned Virginia car accident attorneys. Call our office today.
RELATED CONTENT