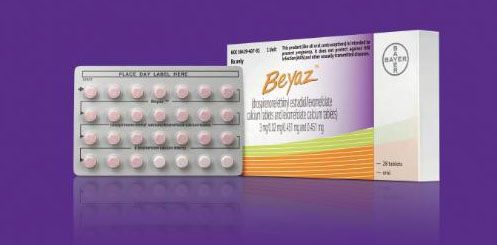 Yaz and Yasmin were not developed out of a legitimate concern for helping women deal with the side effects associated with their monthly cycles, according to a recent article published in The Trial Lawyer. Rather, Yaz and Yasmin were developed to try and capitalize on the growth of prescription drugs being provided by OB/GYNs to their patients who were suffering from sudden mood changes and other cycle-related side effects.
Bayer, the manufacturer of Yaz and Yasmin, saw an opportunity to make some big bucks so they came up with Yaz and Yasmin. Initially, they ran into a roadblock – the Food and Drug Administration only allowed the substances found in Yaz and Yasmin to be prescribed for Premenstrual Dysmorphic Disorder (PMDD). PMDD is a very serious disorder that effects between 3 to 8 percent of women, according to the article. Bayer realized that they couldn't rake in the major dollars if they could only market to less than 10 percent of women.
Bayer's solution was not to go back to the scientists and try and re-formulate Yaz and Yasmin. No, their answer was to market to all women about the "off-label" effects of these dangerous prescription drugs. That way, the article reveals, Bayer theoretically circumvent the FDA and still be able to reach millions of women.
Bayer went all out with their marketing campaign including commercials proclaiming that women could say "goodbye" to acne and other side effects associated with PMS.
Eventually, the FDA caught on to these unethical marketing practices and slapped Bayer with a penalty requiring the company to spend at least $20 million on running corrective advertisements. But it was too late; the damage had been done.
Today, thousands of women are suffering from horrific side effects associated with Yaz and Yasmin including blood clots, gallstones, stroke, depression, pancreatitis, and the list goes on and on. Women all across the country have had their lives turned upside down due to the misleading advertisements of Bayer. If that wasn't bad enough, Bayer continues to deny the multiple studies which shown the increased health risks associated with taking Yaz and Yasmin.
The women who have been adversely effected by Yaz and Yasmin deserve some semblance of justice. They were the innocent victims in this dubious house of cards. If you or a loved one has suffered side effects from Yaz or Yasmin, take a moment to read this consumer guide on what legal rights you may have. The report was written by an experienced attorney who works for a firm that has handled dangerous prescription drug lawsuits.
PA